Addiction Treatment for LGBTQ+ Community in Indianapolis Indiana
Addiction is a struggle that has affected many individuals and their loved ones, but seeking help can be a life-changing decision. That's where Evolve Indy comes in. As a treatment center that is LGBTQ+ approved, we offer a welcoming and accepting environment for those who identify within the community. We provide evidence-based therapies and holistic approaches to help individuals overcome addiction and find long-term freedom. Our compassionate staff understands that each person's journey to recovery is unique, which is why we offer personalized plans to cater to individual needs. By choosing Evolve Indy, individuals can embark on a path towards a healthier and happier life, free from addiction.
Understanding Addiction Within The LGBTQ Community
The disease of addiction has a harmful and sometimes irreversible effect on the lives of millions of Americans across the nation every year. The harmful effects of substance use disorders can be seen in all demographics across the nation. In recent years, significant research has been conducted surrounding addiction patterns. The results of these studies further reinforce the idea that addiction struggles occur in people of all economic standings, ages, races, educational backgrounds, sexual orientations, and religious preferences. Although much remains to be learned about addiction, further research into the roots of addiction focuses on all social elements, not just specific demographics. Recently, an additional study has focused on substance abuse treatment outcomes and treatment rates within the LGBTQ community.
Studies indicate people who identify as LGBTQ report higher rates of alcohol and drug abuse than those who identify as heterosexual. The high level of stigma still frequently associated with sexual identity and sexual orientation is widely believed to be one of the main reasons why there is such a discrepancy in addiction and addiction treatment rates. Unfortunately, it is common for LGBTQ community members to experience increased levels of stress and stress-producing events that are not commonly experienced by heterosexual people. It is widely known that elevated stress levels, especially chronically elevated stress lead to increased rates of various potentially harmful medical and mental health problems. Often, people (regardless of sexual orientation) will turn to alcohol or drugs to self-medicate and reduce the intensity of their symptoms, eventually leading to addiction.
Recent surveys on drug and alcohol abuse show that the rate of substance abuse is higher among LGBTQ teens and young adults than their heterosexual counterparts. According to the 2018 National Survey on Drug Use and Health, the rates of substance abuse among the LGBTQ community are higher nearly across the board. Approximately 38% of LGBTQ adults report marijuana use, compared to just 16% of the heterosexual population. Additionally, 9% of members of the LGBTQ community report opioid abuse, and 12% report alcohol abuse. Those rates are higher than the 4% and 10% respectively reported by the heterosexual population.
Data from the same study shows that up to 30% of LGBTQ youth develop a substance abuse disorder before they turn 18. The rate of teenage substance abuse disorders among heterosexual youth is only 9%.
Drug Treatment Personalized for the LGBTQ Community is Successful​
In recent years significant work has gone into helping reduce stigma and the effects of stigmatizing behaviors experienced by people who identify as LGBTQ. While progress has been made, there remains a long way to go before everyone feels equally safe and supported when seeking help to overcome addiction. As stigma fades and long-standing societal views start to adapt, the outlook on how addiction affects the LGBTQ community also evolves. Unfortunately, although stigma has started to decline, the stressors that lead LGBTQ youth, teens, and adults to use drugs and alcohol remain a significant part of their day-to-day lives. This means problems such as, high rates of addiction and overdose, remain an unfortunate reality. Due to ongoing stigma and social challenges related to discrimination, LGBTQ community members may actively avoid seeking addiction treatment at an LGBTQ-focused treatment center because of a personal history of painful or emotionally harmful situations experienced when seeking help from the medical or mental health treatment community.
Apprehension about seeking help to overcome addiction may also arise out of learning about experiences suffered by family members or other members of their peers or social networks. LGBTQ-focused residential treatment at Evolve offers comprehensive, evidence-based treatment plans that are individually designed to meet your specific treatment needs and goals. Specialized rehabs that provide treatment programs focused on the needs of the LGBTQ demographic suggest improved treatment outcomes when compared to non-specialized programs.
Drug Addiction Treatment Center in Indiana
Indiviuadlized & Customized Addiction Treatment Programs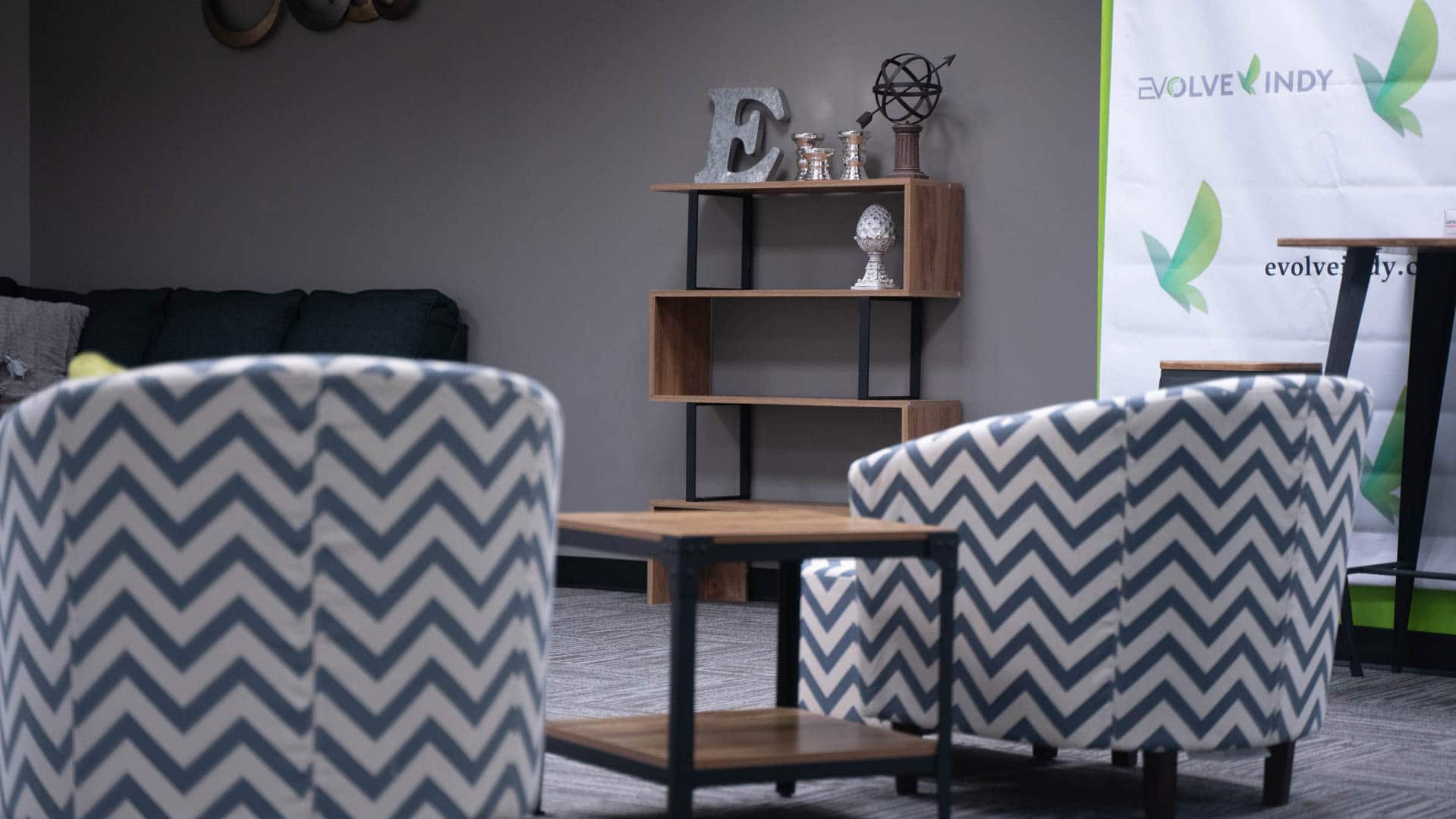 Partial Day Program
Your content goes here. Edit or remove this text inline or in the module Content settings. You can also style every aspect of this content in the module Design settings and even apply custom CSS to this text in the module Advanced settings.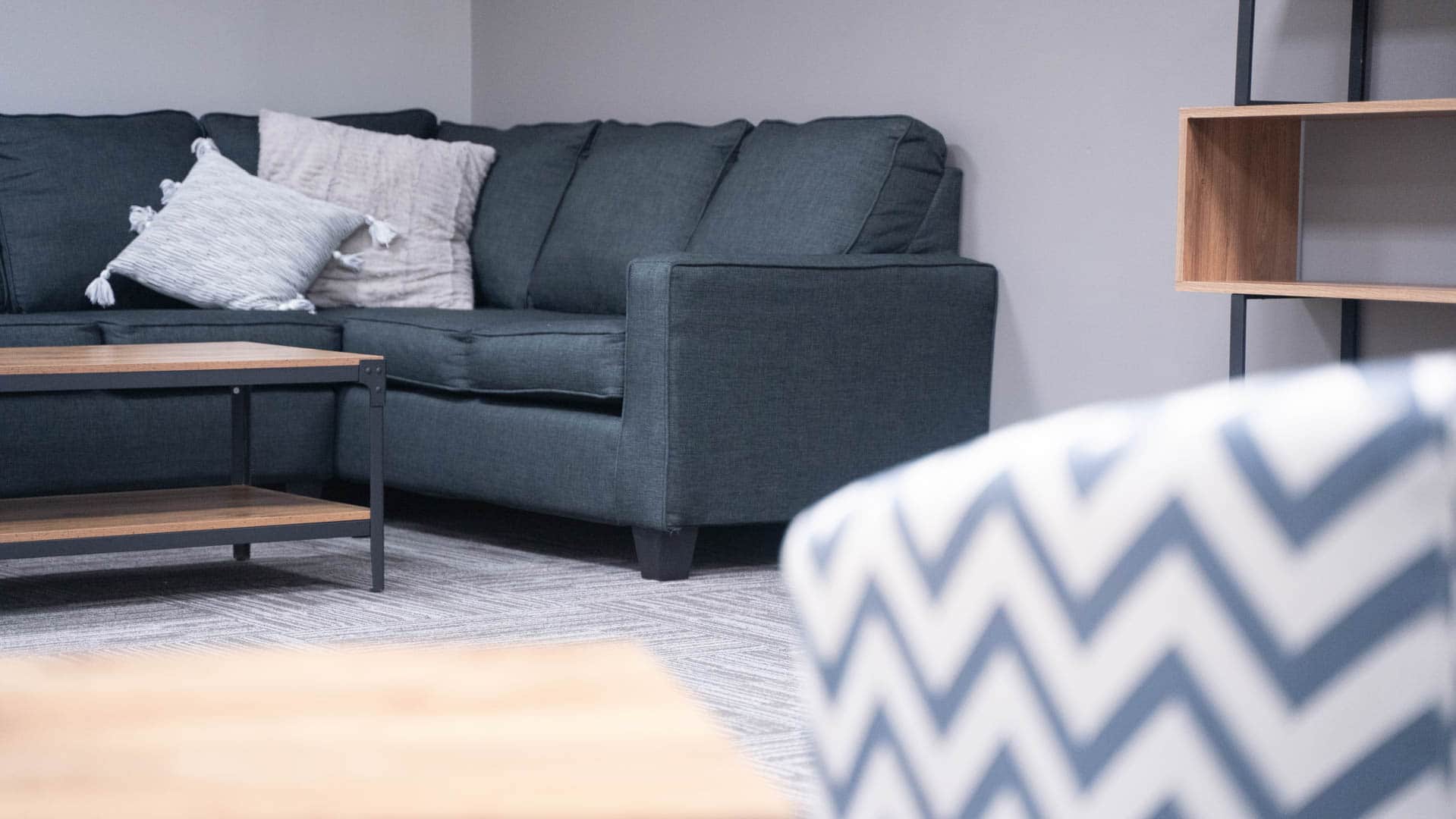 Intensive Outpatient
Your content goes here. Edit or remove this text inline or in the module Content settings. You can also style every aspect of this content in the module Design settings and even apply custom CSS to this text in the module Advanced settings.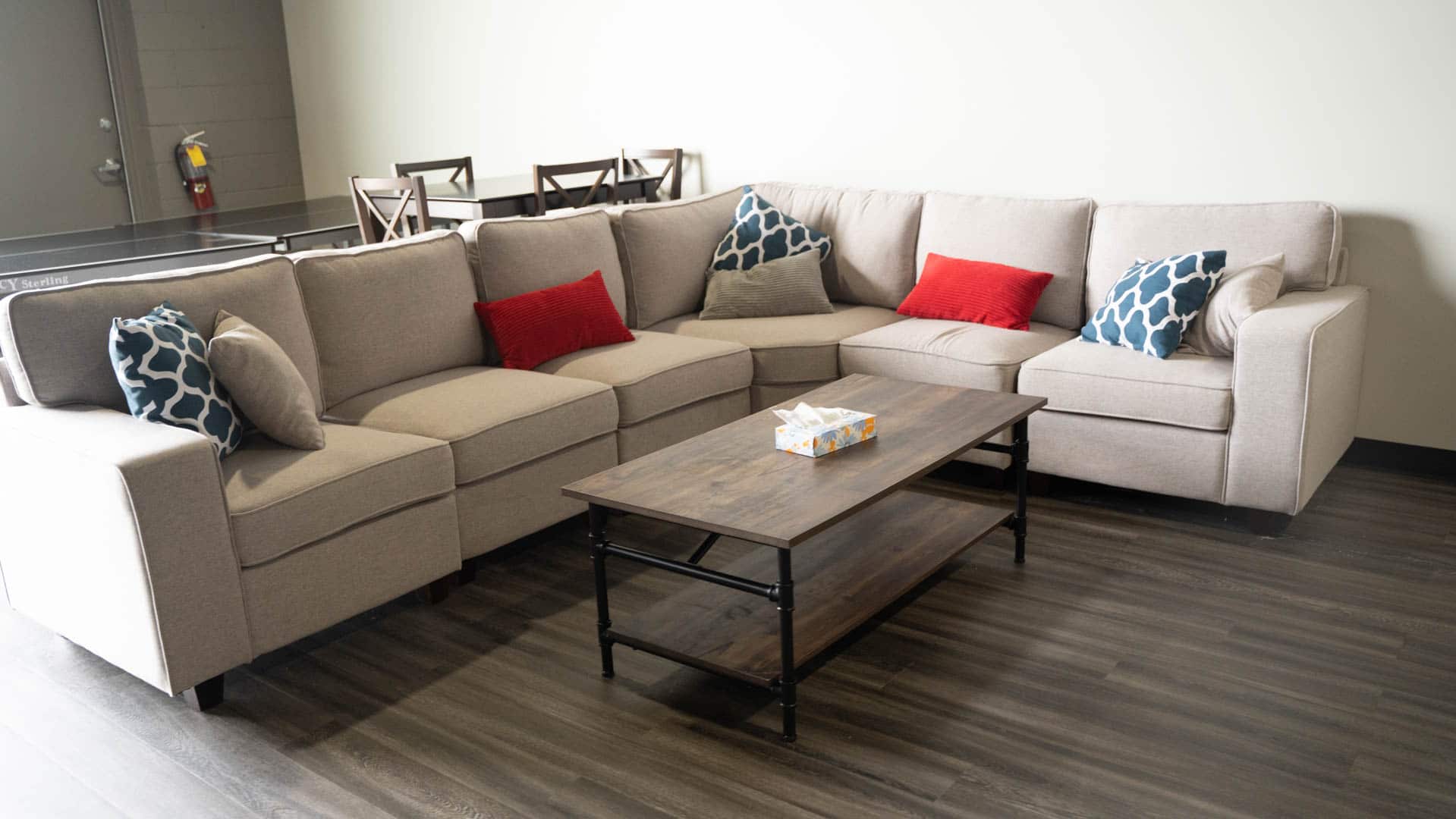 Outpatient Program
Your content goes here. Edit or remove this text inline or in the module Content settings. You can also style every aspect of this content in the module Design settings and even apply custom CSS to this text in the module Advanced settings.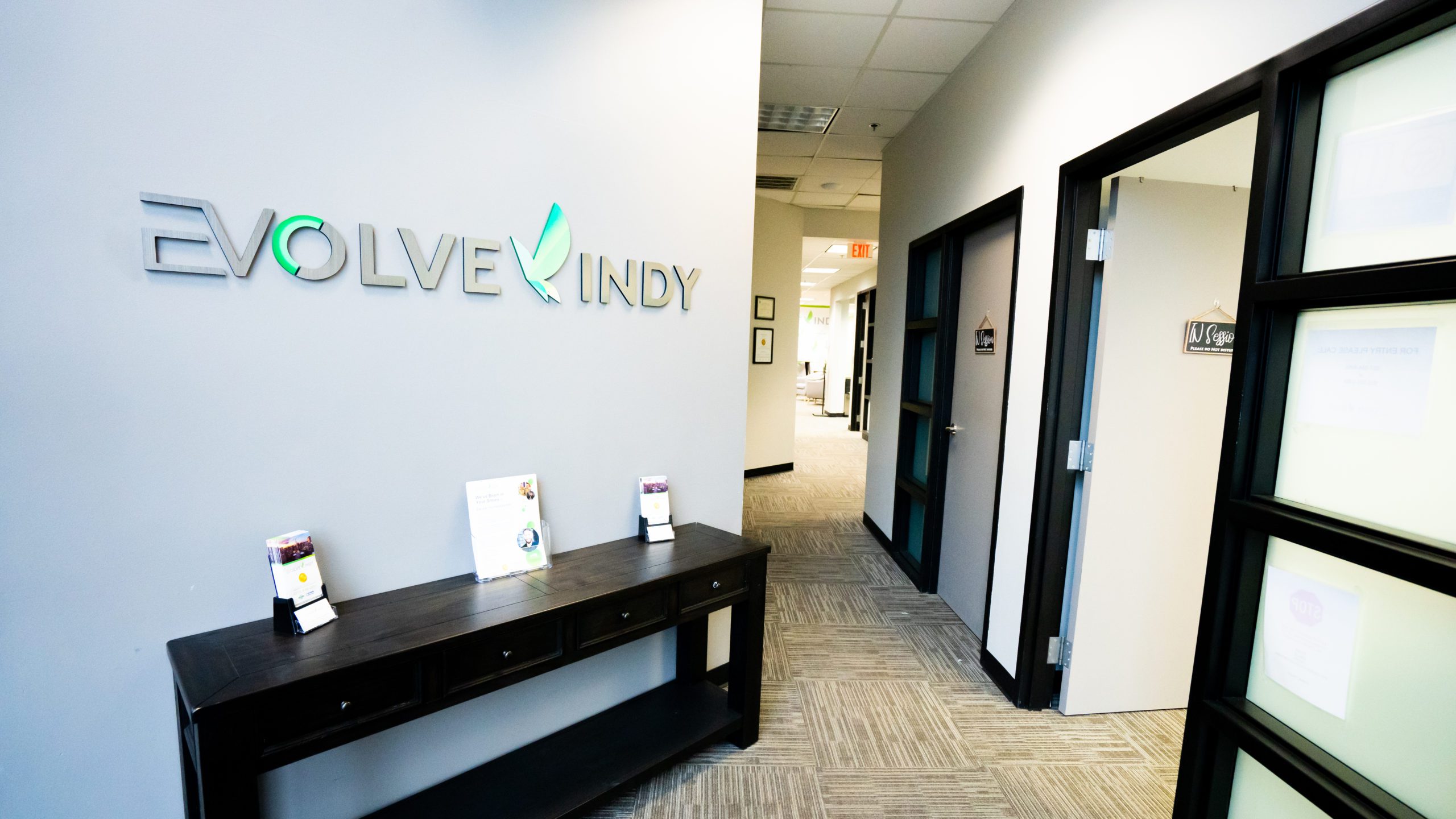 WHY CHOOSE LGBTQ-SPECIFIC TREATMENT
The Benefits of an LGBTQ Drug and Alcohol Rehab​
If you, or a loved one, are ready to put addiction struggles in the past, it is crucial to select a treatment environment where you feel supported, safe and comfortable throughout the entire treatment process. For many members of the LGBTQ community, this level of care and support is best achieved through choosing a residential treatment center with LGBTQ-focused programs. When someone identifies as gay, transgender, queer, lesbian, or bisexual, their opportunity for achieving success in an alcohol and drug rehab increase dramatically if they feel their needs are understood. Achieving and feeling safe during the therapy is a crucial component to your ability to learn, share experiences, communicate, and begin your journey towards recovery.
LGBTQ residential treatment programs at Evolve considers every patient's unique physical, psychological, and spiritual needs. We know simple alterations or inclusions to our treatment programs, such as ensuring transgender patients are housed with their self-identified gender, can be a pivotal turning point on one's journey to sobriety and lasting recovery. At our LGBTQ-focused rehab, our caring and compassionate treatment staff understands each of our patients has unique treatment goals. At Evolve, we strive to ensure that all aspects of our treatment environment and therapeutic programs at our drug and alcohol rehab centers address safety and comfort considerations for anyone seeking to overcome drugs or alcohol. Our treatment programs are individualized and designed based on specific treatment needs. This helps to ensure each program is built on addressing the overall health and well-being of each of our patients.
To help LGBTQ rehabs ensure they address the needs of all LGBTQ patients, the Substance Abuse and Mental Health Services Administration (SAMHSA) has provided a manual that outlines treatment models and approaches specific to the needs of the LGBTQ community. The manual of treatment guidelines and suggestions is provided to mental health and addiction treatment providers guidance around the unique needs of LGBTQ patients seeking help at a drug and alcohol rehab. It is also meant to help providers design evidence-based treatment programs that are focused on the individual and better suited to address the treatment needs and goals of patients who identify as LGBTQ.
When you choose help at Evolve's LGBTQ drug and alcohol rehab, you can feel confident knowing the providers you work with will recognize and implement the treatment guidelines and suggestions outlined by SAMHSA. Members of your treatment team will work with you to design A dynamic, evidence-based treatment program. Because we include the SAMHSA treatment guidelines in combination with trusted, evidence-based therapy models, we can ensure more successful and effective therapies designed to address LGBTQ-specific addiction struggles.
Insurance Can Help Pay for Treatment

Evolve Indy works with most major insurance providers to ensure the lowest out-of-pocket
costs when you enter treatment at our facility.
Fill out the form to get a free consultation.
One of our caring treatment advisors will
contact you as soon as possible.
Get Help from Our LGBTQ Residential Treatment Center​
The first step on your journey to lasting sobriety is to choose a rehab where your unique treatment needs are cared for in a supportive environment. Many people who identify as LGBTQ struggle to find a treatment environment that genuinely focuses on and addresses their needs as they looked to overcome addiction and maintain lasting sobriety.
A vast body of research suggests that substance abuse treatment programs are more likely to be effective and lead to lasting recovery if patients can complete an entire course of treatment. The length of treatment will depend on several factors, including addiction severity and your personal history with addiction treatment and relapse. To successfully complete a 30, 60, or 90-day treatment program, you must feel comfortable, supported, and safe at all stages of your treatment. When you identify as LGBTQ, it is vital to choose a program with providers experienced in treating those within the LGBTQ community. If you would like to learn more about how our programs at Evolve can help you, contact a member of the admissions team at our LGBTQ substance abuse treatment center today.
If you are in need of treatment and are seeking a way out of addiction, you should stop reading and call Evolve Indy. They will provide you with all the necessary tools to get you ready to become the best version of yourself all while staying in comfortable accommodations. The staff is top notch and the therapists are wonderful. Everyone will go out of their way to make sure you feel supported.
Evolve Indy is a true blessing.
For anyone needing help with substance abuse, if you are tired of living the way your living. If you want something different, a new way of living. This is the place for you. The therapy is wonderful. The staff is amazing. The group settings are great! The facilities are top of the line. This place will give you a very comfortable environment to change and to grow if that is what you seek. I would highly recommend Evolve Indy if you want to change your life. Take it from me and my own experience, this place can totally change your life and absolutely make you a better person. Put the work in with this program and you will be amazed.
I had a great time at Evolve. The people there truly care about you mentally, physically, and spiritually. I've dealt with health issues and they took me multiple times to doctors and specialists. The house is amazing. The Sunday outings are a great way to have some fun while in treatment. The classes are engaging and helps with underlying issues. I've been to other treatment centers and this one by far is dedicated to your success.
Evolve was seamless for me from living in a treatment facility -to- transitioning back to the real world. Their staff is experienced, knowledgeable and genuinely care. If you're willing to do yourself a favor by leaving your old life, give Evolve some serious thought.
I loved being here. I came from one 30 day treatment to this one. It helped me and my family really get thru some of the stuff we had been hiding and not dealing with it. We now have a better relationship and now I can have a opportunity to get my kids back home with me. Best decision I ever made was continuing my recovery with this place. Thank you for helping me.
This place has been a saving Grace for me. I came from inpatient to to Evolve and it was the perfect next step for me. I have gained so many skills and tips to help me along my journey. I would recommend this facility to any struggling addict or alcoholic.
Don't Let Addiction Win. Start Your Recovery, Now.