ADDICTION TREATMENT CENTER IN INDIANA

At our addiction treatment center, we understand that addiction is a complex and often painful struggle. But we also believe that with the right tools and support, the path to recovery can be a transformative journey of growth and healing. That's why we're always striving to evolve our programs and approach to best support our clients on their unique journeys.
Addiction is not a choice. For many years, addiction and substance use disorders were believed by many to be a moral failing or something an individual willfully chose. These misconceptions have caused many to struggle with addiction, despite needing treatment. Each year, addiction and related substance use disorders impact the lives of millions of Americans. Unfortunately, the disease of addiction is pervasive, and it does not affect the addict alone. The impacts of ongoing substance use and addiction affect family, friends, employers, and other community members.
Addiction is a complex condition that significantly impacts the brain. Those who struggle with addiction have an intense focus on using or obtaining a particular substance or substances such as alcohol or drugs. This focus persists to the point where it eventually takes over the addict's life. Unfortunately, they will continue to use alcohol or drugs even when they are well aware of the adverse consequences that come with their use.
There are many substances one can become addicted to, ranging from alcohol and marijuana to opioid painkillers, stimulants, sedatives, and tobacco, among others. Each substance affects the brain and body in different ways. The most common effect is how the substance impacts the reward centers of the brain. When someone initially starts using, their substance of choice affects how the brain releases a chemical called dopamine. Dopamine is a naturally occurring chemical in the body known for causing feelings of euphoria and happiness. Eventually, after ongoing use, someone who is addicted to substances finds that they cannot achieve similar levels of joy and happiness without substances. Also, in time, the amount of the substance required to attain the level of happiness that was found early on continues to increase.
At our drug & alcohol addiction treatment center in Indiana, we offer a caring, compassionate approach to treatment. With us, you are not just another number. Get in touch today & find out why Evolve Indy is your top choice today for an Indiana drug rehab center.
Drug Addiction Treatment Center in Indiana
Indiviuadlized & Customized Addiction Treatment Programs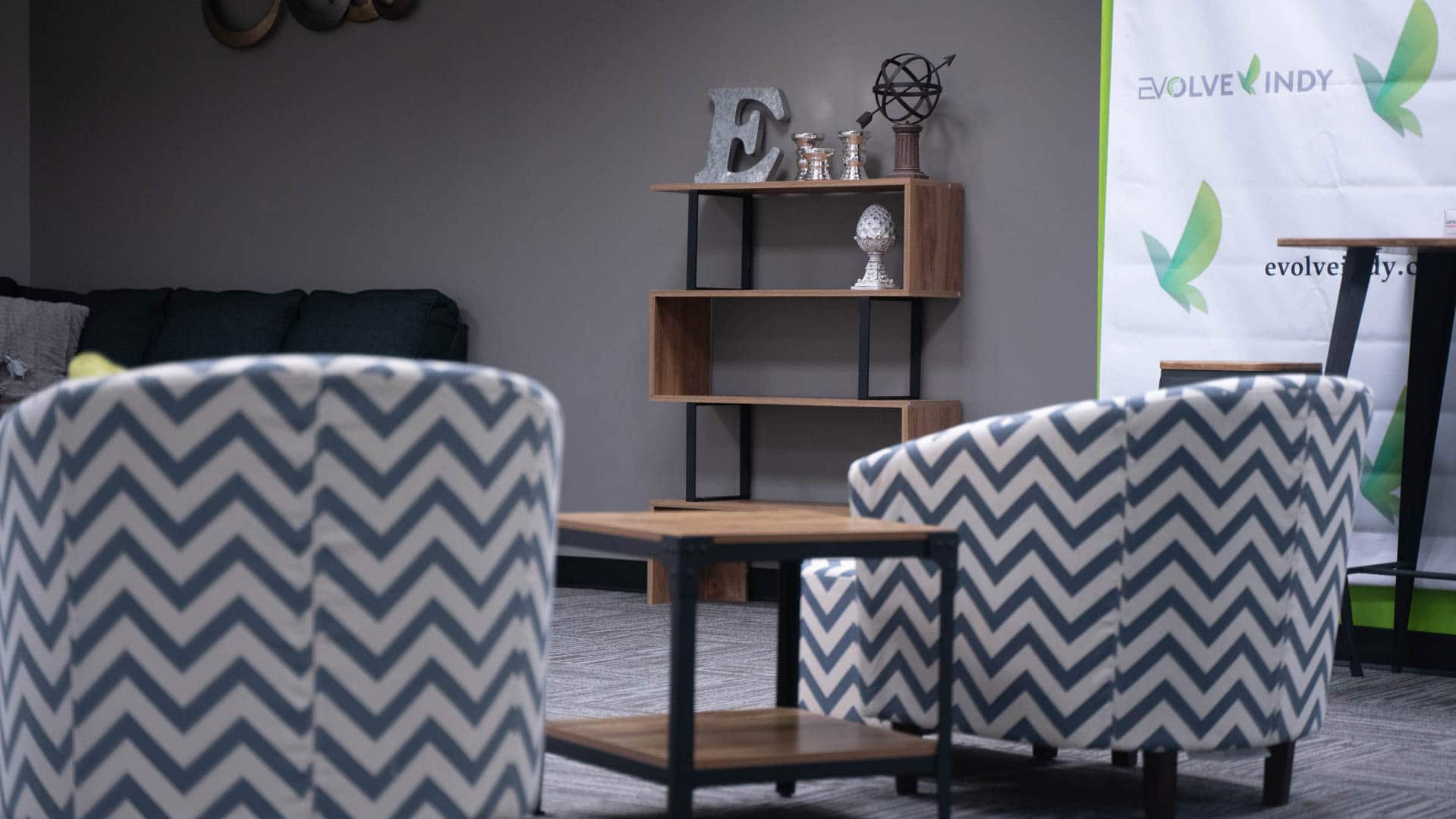 Partial Day Program
Your content goes here. Edit or remove this text inline or in the module Content settings. You can also style every aspect of this content in the module Design settings and even apply custom CSS to this text in the module Advanced settings.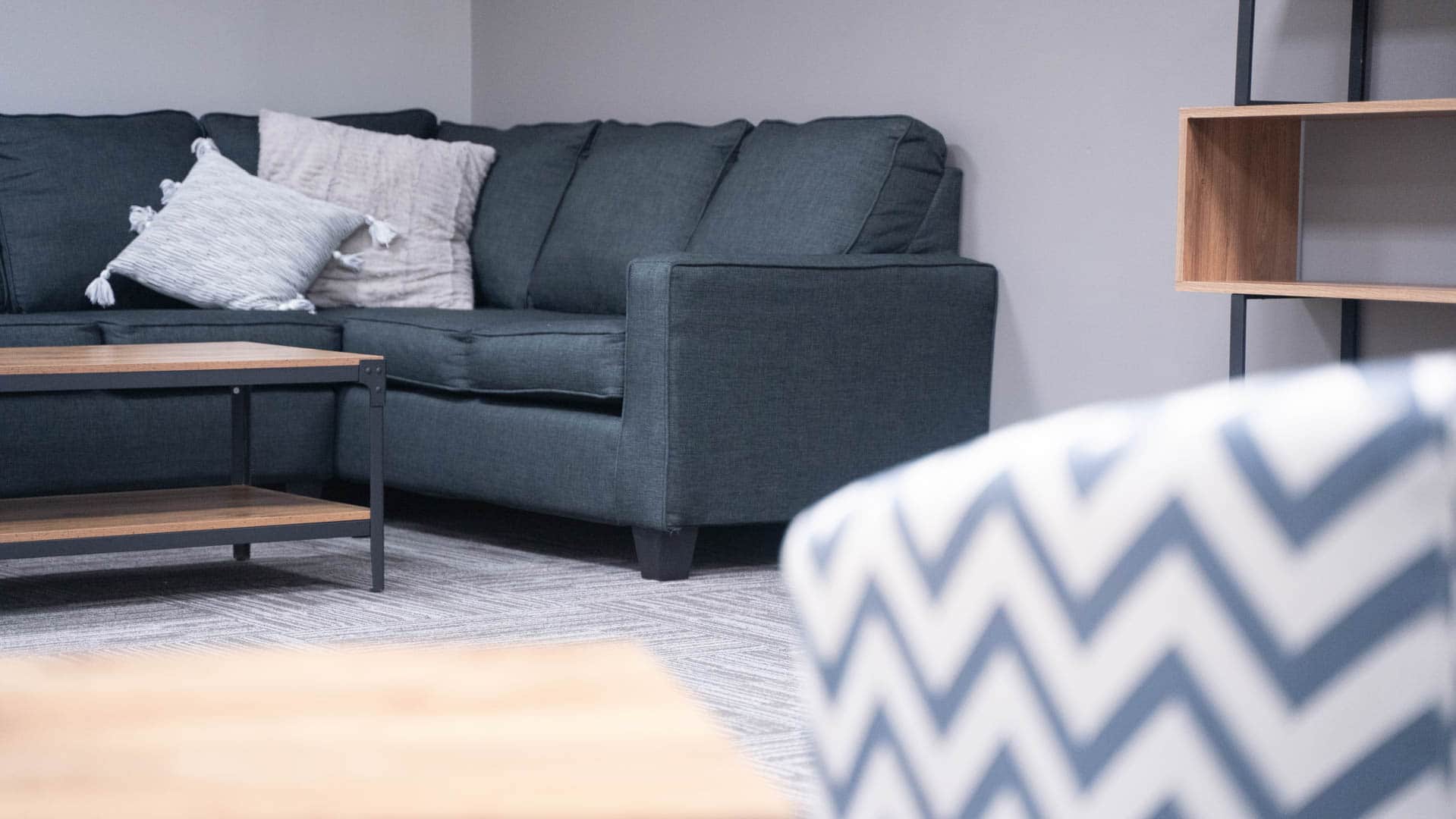 Intensive Outpatient
Your content goes here. Edit or remove this text inline or in the module Content settings. You can also style every aspect of this content in the module Design settings and even apply custom CSS to this text in the module Advanced settings.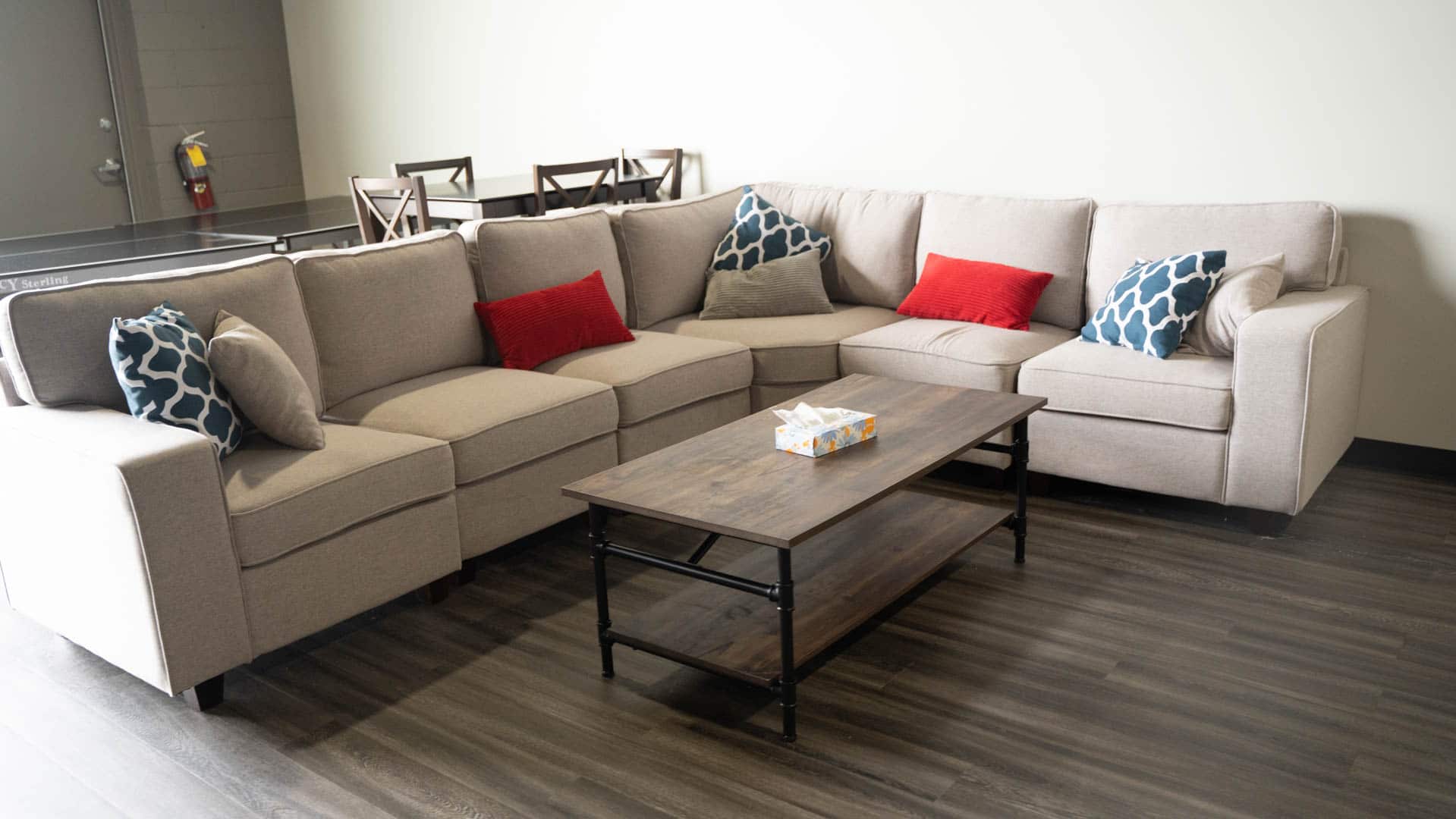 Outpatient Program
Your content goes here. Edit or remove this text inline or in the module Content settings. You can also style every aspect of this content in the module Design settings and even apply custom CSS to this text in the module Advanced settings.
Signs & Symptoms of Drug & Alcohol Abuse​
How addiction looks will vary depending on the person and on their substance of choice. While each drug or substance can cause unique signs of addiction, some common indicators appear across the board regardless of substance. Those typically include difficulties at school or work, physical appearance changes, altered behaviors, lack of energy, spending more or requesting to borrow money, changes in appetite or dramatic weight loss, bloodshot eyes, and a defensive tone when asked about substance use. Some of the more common signs of alcohol addiction include lack of control over how much one drinks, preferring to drink alone, continuing to drink despite adverse effects related to alcohol, mood swings, and other emotional disturbances. These are signs that you need addiction treatment in Indiana.
Insurance Can Help Pay for Treatment

Evolve Indy works with most major insurance providers to ensure the lowest out-of-pocket
costs when you enter treatment at our facility.
Fill out the form to get a free consultation.
One of our caring treatment advisors will
contact you as soon as possible.
Our Indiana Drug Treatment Facility
Our Indiana drug rehab center consists of partial hospitalization, intensive outpatient, outpatient, and family therapy options.
Partial Hospitalization Program (PHP)
Evolve Indy's Partial Hospitalization Program (PHP) focuses on providing a stable and structured environment for clients who have recently attended detox or residential treatment. This stage in the continuum of care is focused primarily on assisting clients who may still be suffering from post-acute withdrawal symptoms to feel more comfortable so they can start dealing with the physical, emotional, and mental impacts of their addiction. Clients attend various individual and group therapy sessions designed to educate about addiction, understand the issues that contribute to addiction, and start to learn new skills essential to maintaining a sober life.
Intensive Outpatient Program (IOP)
Evolve Indy's Indianapolis intensive outpatient program's focus is on enhancing recovery and providing support for clients who have recently attended a PHP program or who are looking for support in their daily lives. This stage in the continuum of care is focused primarily on helping clients develop independently in the community, maintain and sustain mental health, and achieve long-term continuous sobriety after treatment.
Outpatient Addiction Treatment (OP)
Following through to the final step in addiction treatment is important to ensure long-term sobriety. Like our intensive outpatient program (IOP), our Indiana outpatient program (OP) encourages the freedom to resume daily life while progressing through addiction treatment.
Evolve Indy offers Addiction Treatment both with or without Community Housing.
Should you decide to reside in community housing, you will share a sober home with other peers who participate in our treatment program. Evolve Indy offers transportation daily to sites where clinical services are offered. Evolve also works alongside an affiliated Sober Living Community should you choose this course of treatment. Typically, while enrolled in our Outpatient Program, clients will attend one to three group sessions per week and meet with their primary therapist as often as once per week, based on individual needs. Therapy will address coping skills, relapse prevention skills, and addiction triggers. As with PHP and IOP, group therapy sessions are available six days per week to accommodate those who are employed or have other responsibilities. Outside of treatment, clients will be encouraged to maintain involvement with a 12-step fellowship and begin to develop and pursue independence.
Family Therapy & Program
The mission of family therapy in Indiana is to provide individuals and families with support and education on the disease of addiction, cross-addiction, and its impact on the family system. Our addiction and substance abuse family therapy program is designed to assess your family's needs, educate you about chemical dependence, and offer ongoing family support during and/or after the patient's substance abuse treatment.
The disease of addiction has significant physical, emotional, and social consequences for the individual seeking addiction treatment and for the family and significant others who have been impacted by the disease. The staff at our Indiana drug & alcohol rehab center views the family as an essential component of a patient's ongoing recovery program and seeks to involve family members in the addiction treatment and recovery process.
If you are in need of treatment and are seeking a way out of addiction, you should stop reading and call Evolve Indy. They will provide you with all the necessary tools to get you ready to become the best version of yourself all while staying in comfortable accommodations. The staff is top notch and the therapists are wonderful. Everyone will go out of their way to make sure you feel supported.
Evolve Indy is a true blessing.
For anyone needing help with substance abuse, if you are tired of living the way your living. If you want something different, a new way of living. This is the place for you. The therapy is wonderful. The staff is amazing. The group settings are great! The facilities are top of the line. This place will give you a very comfortable environment to change and to grow if that is what you seek. I would highly recommend Evolve Indy if you want to change your life. Take it from me and my own experience, this place can totally change your life and absolutely make you a better person. Put the work in with this program and you will be amazed.
I had a great time at Evolve. The people there truly care about you mentally, physically, and spiritually. I've dealt with health issues and they took me multiple times to doctors and specialists. The house is amazing. The Sunday outings are a great way to have some fun while in treatment. The classes are engaging and helps with underlying issues. I've been to other treatment centers and this one by far is dedicated to your success.
Evolve was seamless for me from living in a treatment facility -to- transitioning back to the real world. Their staff is experienced, knowledgeable and genuinely care. If you're willing to do yourself a favor by leaving your old life, give Evolve some serious thought.
I loved being here. I came from one 30 day treatment to this one. It helped me and my family really get thru some of the stuff we had been hiding and not dealing with it. We now have a better relationship and now I can have a opportunity to get my kids back home with me. Best decision I ever made was continuing my recovery with this place. Thank you for helping me.
This place has been a saving Grace for me. I came from inpatient to to Evolve and it was the perfect next step for me. I have gained so many skills and tips to help me along my journey. I would recommend this facility to any struggling addict or alcoholic.
Begin Today at Our Addiction Treatment Center in Indiana​
At Evolve Indy, we understand that each addiction and each individual require unique treatment care. Addiction affects everyone differently, and therefore, individual treatment programs are necessary to ensure the highest chance of treatment success. Our treatment center offers a wide range of programs ranging from inpatient residential programs to outpatient treatment options ensuring there is a treatment option that can fit your treatment needs. Don't let addiction steal another day. Choose recovery at Evolve Indy's drug rehab in Indiana.
Don't Let Addiction Win. Start Your Recovery, Now.