Trusted Cocaine Abuse Treatment in Indianapolis Indiana​
Cocaine addiction can be a life-altering struggle, but it doesn't have to rule your life forever. If you or a loved one is in need of cocaine abuse treatment in Indianapolis, there are options available that you can trust. With a reliable treatment program, you can work towards overcoming addiction and reclaiming a fulfilling, healthy life. With the right support system and resources, recovery is possible, and you don't have to do it alone. Take the first step towards healing today and seek out a trusted cocaine abuse treatment program in Indianapolis. Your future self will thank you.
Cocaine is a highly addictive stimulant drug. When you use cocaine, it works within the central nervous system (the brain and associated nerves) to produce a "high." For most, this high consists of feelings of energy and euphoria. Cocaine is a manufactured drug produced by processing the leaves of the coca plant native to South America. The leaves are harvested into a fine, white powder. Cocaine can be ingested via various means, including snorting (the most common route), rubbing onto the gums, smoking, or dissolving with liquid and injecting directly into the veins.
The fact that cocaine is highly addictive is well known. However, despite this knowledge, millions of people experiment with it or try cocaine for the first time each year. Data provided by the Substance Abuse and Mental Health Association (SAMHSA), in a 2019 report, indicated that as many as six million Americans used cocaine in the past year. Data from the same report also showed cocaine was the second most common drug associated with drug-related death in 2018.
Using cocaine, regardless of how it is ingested, leads to intense but short-lived effects. Because cocaine effects wear off so quickly, it typically leads people to return for higher and more frequent doses. This occurs due to the desire to maintain the "high" they felt when first using cocaine. Many people who develop an addiction to cocaine cannot (and should not) attempt to overcome their addiction without the help of a cocaine addiction rehab center like, Evolve, in Indiana.
Signs & Symptoms of Cocaine Addictions​
Cocaine addiction generally develops quickly. When someone uses cocaine, the effects are often felt in a matter of seconds. Injection and smoking produce effects within seconds. Whereas, gumming (rubbing on the gums) and snorting can take between one and three minutes to take effect. Although the results have a quick onset, they fade quickly as well. When compared with other substances, the duration of cocaine's effects are shorter. In most cases, a "typical" high from cocaine use lasts between fifteen and thirty minutes. It is the short onset time that contributes to the high addiction potential of cocaine.
Also, like other addictive substances, the signs and symptoms of cocaine addiction may be physical, psychological, or behavioral. Understanding how cocaine addiction may present can help you better understand if you or a loved one should seek help at a cocaine rehab. As noted above, the acute (immediate) effects of cocaine are felt within seconds to minutes after use. Some of the first and most common signs of cocaine use may be:
Dilated pupils
Excitability and excessive energy
Improved concentration
Runny nose or sniffles
Paranoia
Increased happiness and sociability
Appetite changes
Acute symptoms begin to subside within about 30 minutes. Because the desired effects of cocaine use do not last long, users will start using at higher and more frequent doses to maintain the "high" they remembered from the first time they tried cocaine. These larger and more frequent doses can have significant and harmful effects on the body. Depending on the severity of addiction, some of these effects may be irreversible. Some of these include:
Headaches
Nausea and vomiting
Chills
Violent or aggressive behavior
Confusion
Changes in sleeping patterns and insomnia
Elevated blood pressure
Sweating
Seizures
Coma
Heart attack
Stroke
Death
The extent to which long-term effects increase in severity will depend on the severity of their addiction. As the frequency and amount of cocaine use grow, you are more likely to develop potentially life-threatening symptoms and side effects. With prolonged use, cocaine will eventually have a harmful impact on vital body systems and organs, including the lungs, brain, kidneys, heart, and gastrointestinal system.
Drug Addiction Treatment Center in Indiana
Indiviuadlized & Customized Addiction Treatment Programs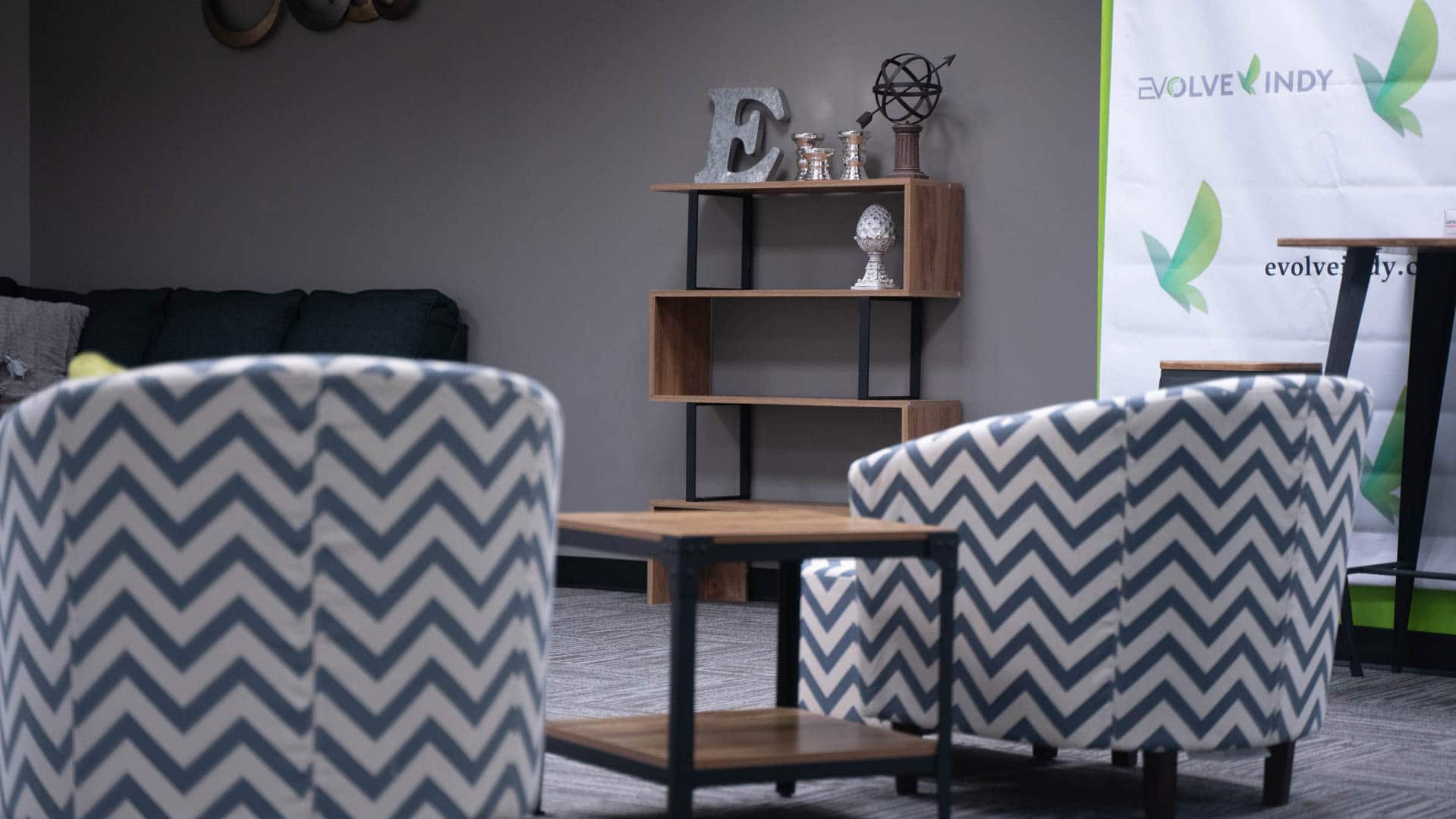 Partial Day Program
Your content goes here. Edit or remove this text inline or in the module Content settings. You can also style every aspect of this content in the module Design settings and even apply custom CSS to this text in the module Advanced settings.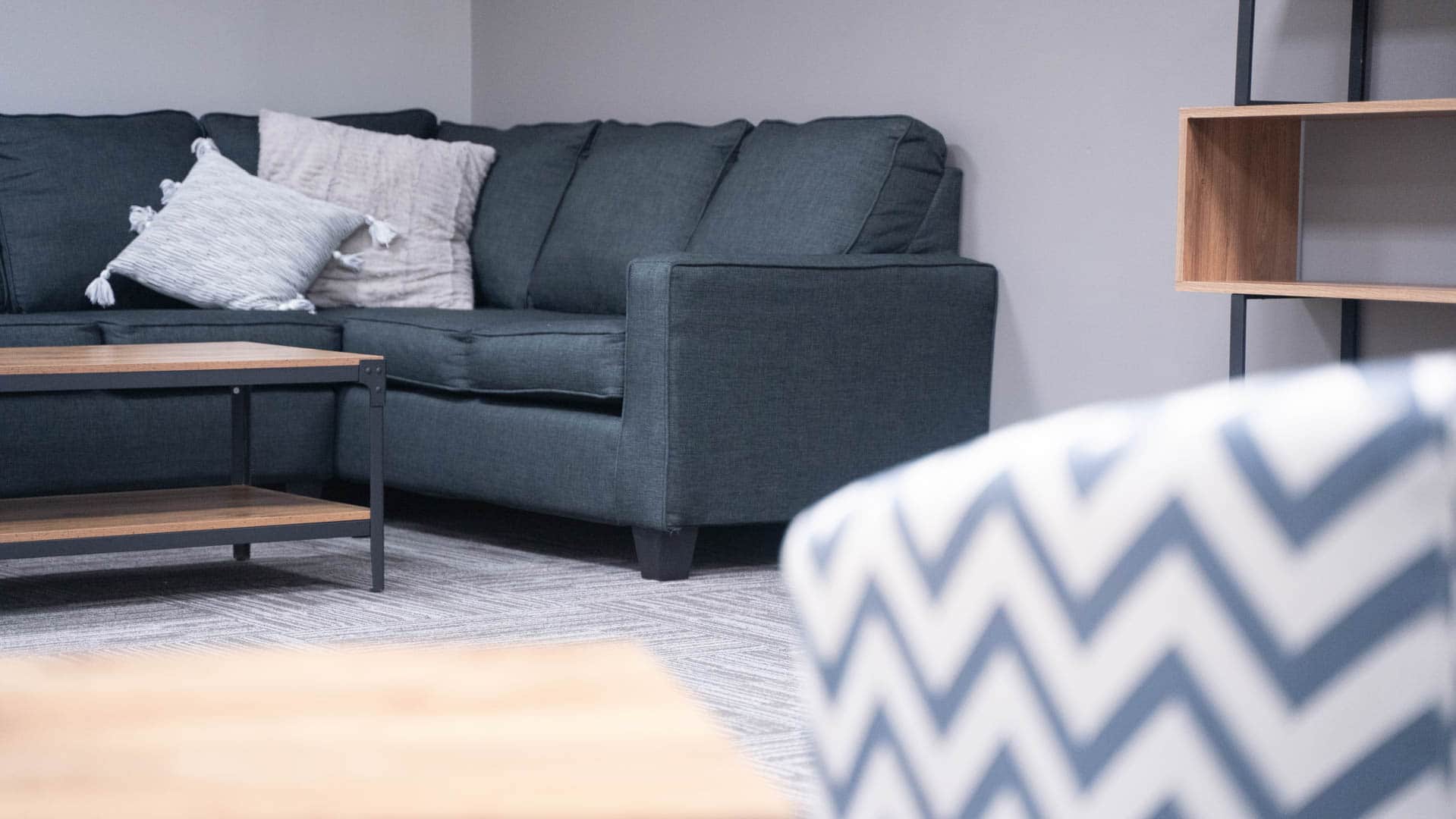 Intensive Outpatient
Your content goes here. Edit or remove this text inline or in the module Content settings. You can also style every aspect of this content in the module Design settings and even apply custom CSS to this text in the module Advanced settings.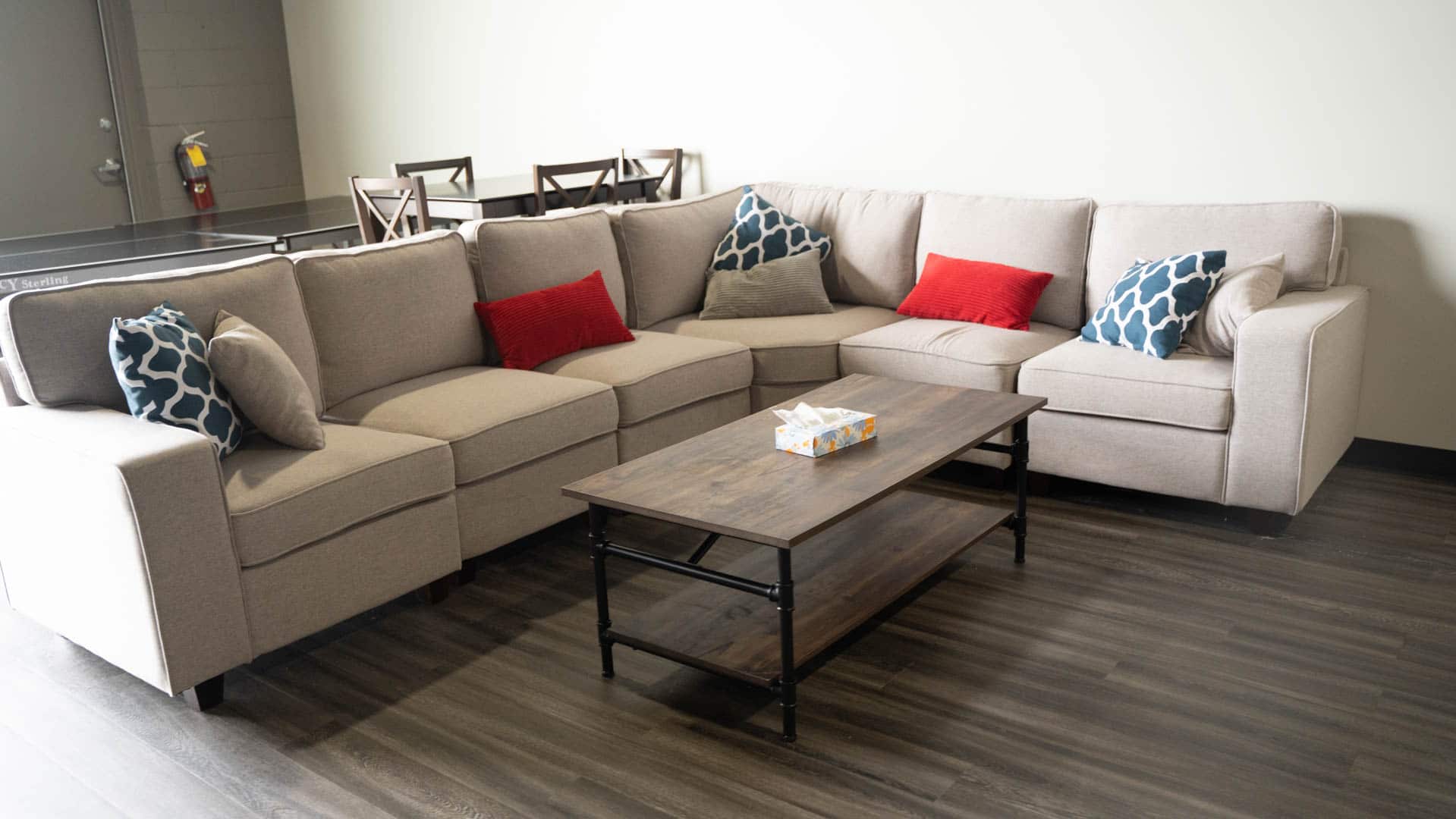 Outpatient Program
Your content goes here. Edit or remove this text inline or in the module Content settings. You can also style every aspect of this content in the module Design settings and even apply custom CSS to this text in the module Advanced settings.
LEARN ABOUT OUR PERSONALIZED CARE
Seeking help at a cocaine rehab center is the safest and most effective way to overcome a cocaine addiction. It can be challenging to acknowledge an unhealthy relationship with drugs when you struggle with cocaine addiction, or any other substance use disorder. This can lead to many physical and psychological health problems that stem from refusing to seek treatment or not realizing how treatment can help. It is vital to remember that long-term, untreated cocaine addiction can lead to permanent physical health problems. Untreated cocaine addiction can also be fatal.
Cocaine use changes how the body produces and releases dopamine. Dopamine is the chemical in the brain responsible for feelings of pleasure, joy, and energy. The changes lead you to believe the feelings you have when using cocaine are normal and that you need to use cocaine to achieve these feelings. Detoxing from cocaine, at a professional withdrawal program, is the only way to eliminate the perceived need for cocaine.
When you withdraw from cocaine, you are unlikely to experience the same overwhelming physical symptoms typically experienced with alcohol or opioid withdrawal. Although the intensity and severity of physical symptoms may be reduced, the effects of psychological withdrawal symptoms will vary widely from person to person and can be challenging to manage without the assistance of medical and mental health support.
At our cocaine rehab center in Indiana, cocaine addiction treatment programs generally focus on helping you achieve behavioral change. Our therapy models use trusted, evidence-based therapies to help you understand your addictive behaviors. Cognitive-behavioral therapy or CBT is the most commonly used behavioral therapy in cocaine addiction treatment.
Cognitive-behavioral therapy encourages you to examine your negative thoughts and behaviors to understand the roots of your addiction better. Understanding addiction helps you know what is necessary to change harmful behaviors to allow the development of healthier and safer coping skills. A wide range of other popular treatments are also used to help you manage and overcome the behavioral struggles that lead to ongoing cocaine addiction. The models used will depend on the program and your treatment needs, but commonly include peer support groups (support communities) and peer support groups (12-step style programs). Today, 12-step programs are tailored to address specific treatment needs. For those struggling with cocaine addiction, Narcotics Anonymous and Cocaine Anonymous meetings may be beneficial.
Insurance Can Help Pay for Treatment

Evolve Indy works with most major insurance providers to ensure the lowest out-of-pocket
costs when you enter treatment at our facility.
Fill out the form to get a free consultation.
One of our caring treatment advisors will
contact you as soon as possible.
Re-Start Your Life With Our Cocaine Rehab Center in Indiana
The most effective cocaine addiction rehab programs are comprehensive programs that provide medically assisted detox services, followed by an individually designed, evidence-based addiction treatment program. Because overcoming cocaine addiction can lead to challenging psychosocial symptoms, choosing an inpatient or residential rehab where you have access to 24-hour physical and emotional support provides the best opportunity for recovery. Choosing an inpatient program ensures not only an adequate treatment duration to help you get sober, but also allows time to develop and practice the tools you need to maintain lasting recovery.
Deciding on the best program for you requires considering a range of factors. Some of the most important considerations are how long you have used, the severity of use, and how much or how often you use. It is also essential to consider your living environment outside of treatment (do you have sober support). Choosing a rehab program that specializes in cocaine rehab is vital to defeating addiction. It is also important to ensure the facility is equipped to treat other drug addictions and co-occurring mental health conditions. A large percentage (sometimes as high as 50%) of those who struggle with cocaine addiction use other drugs and frequently experience co-occurring mental health conditions such as anxiety disorders and depression
At Evolve in Indiana, our caring and compassionate team of skilled addiction treatment professionals will design a treatment program focused on your specific treatment needs and goals. Because addiction affects everyone in unique ways, the most effective treatment will also address your unique physical, psychological, and spiritual needs.
If you are ready to begin your journey towards freedom from cocaine addiction, contact our cocaine rehab center today. Our admissions team is here to help you learn more about our programs and how we can help you restart your life, free from cocaine.
If you are in need of treatment and are seeking a way out of addiction, you should stop reading and call Evolve Indy. They will provide you with all the necessary tools to get you ready to become the best version of yourself all while staying in comfortable accommodations. The staff is top notch and the therapists are wonderful. Everyone will go out of their way to make sure you feel supported.
Evolve Indy is a true blessing.
For anyone needing help with substance abuse, if you are tired of living the way your living. If you want something different, a new way of living. This is the place for you. The therapy is wonderful. The staff is amazing. The group settings are great! The facilities are top of the line. This place will give you a very comfortable environment to change and to grow if that is what you seek. I would highly recommend Evolve Indy if you want to change your life. Take it from me and my own experience, this place can totally change your life and absolutely make you a better person. Put the work in with this program and you will be amazed.
I had a great time at Evolve. The people there truly care about you mentally, physically, and spiritually. I've dealt with health issues and they took me multiple times to doctors and specialists. The house is amazing. The Sunday outings are a great way to have some fun while in treatment. The classes are engaging and helps with underlying issues. I've been to other treatment centers and this one by far is dedicated to your success.
Evolve was seamless for me from living in a treatment facility -to- transitioning back to the real world. Their staff is experienced, knowledgeable and genuinely care. If you're willing to do yourself a favor by leaving your old life, give Evolve some serious thought.
I loved being here. I came from one 30 day treatment to this one. It helped me and my family really get thru some of the stuff we had been hiding and not dealing with it. We now have a better relationship and now I can have a opportunity to get my kids back home with me. Best decision I ever made was continuing my recovery with this place. Thank you for helping me.
This place has been a saving Grace for me. I came from inpatient to to Evolve and it was the perfect next step for me. I have gained so many skills and tips to help me along my journey. I would recommend this facility to any struggling addict or alcoholic.
Don't Let Addiction Win. Start Your Recovery, Now.