Addiction Rehab Center In Bloomington, Indiana
Addiction can have a devastating impact on an individual's life, but the good news is that there is help available. Our addiction rehab center in Bloomington, Indiana, is dedicated to providing individuals with the support they need to overcome addiction and start living a more fulfilling life.
What to Look For in a Drug Rehab Facility​​
When looking into drug rehabilitation in Bloomington, there are several big factors you should consider; type of treatments available, experience dealing with a specific type of addiction, recommendations, location, and price. These important aspects could mean the difference between rehabilitation and relapse for you or your loved one.
When considering treatment, the first crucial thing to look at is the type of treatment available through the facility. Do they focus specifically on alcohol or opioid use or do they have the capacity to support people with all types of substance abuse with experienced therapists and counselors? Many locations will say they support all types of substance abuse, but their doctors and support staff have a more specialized focus in one area or the other. Choosing a rehabilitation facility that can support a client through their specific addiction treatment and a rehabilitation program can increase individual success. If you are battling mental illness in addition to addiction, you will want to seek a rehab that has dual diagnosis treatment.
This ties directly into the next consideration. Once a treatment facility is found that caters to the type of substance abuse an individual or their loved one is experiencing, identify whether they have the capability and capacity to support a person through this transitional time in their life. While some new facilities may boast experienced personnel, the fact that the facility is new might mean a lack of cohesion in group think and support. Identify a facility that has a reasonable amount of experience and can provide references from the individuals it has helped.
Recommendations and reviews from former clients also play a huge role in selecting a facility that has the correct fit for your rehabilitation. You can learn many things about a facility and their staff based on what other people say about it online. Read through the best outcomes to see if it seems like it provides reasonable support and direction for the life of the client and the negative, to identify any specific personal concerns you might have. However, please remember that what is online will be both the best and worst of the clients any given facility has treated. The loudest people will often have the strongest opinions.
The final two considerations–location and price–fall together into a category called reasonable support. Finding a facility that is close in location to you and is either covered by your insurance or reasonably priced will make a difference in your rehabilitation especially when choosing outpatient care. Having to travel an extensive distance on a consistent basis can cause you additional issues and stress, on top of being worried about expensive treatment. Addiction treatment, especially without insurance coverage, can be costly. Inpatient living, group homes, and partial hospitalization programs will impact both location and cost when it comes to choosing the correct facility for your rehabilitation.
Finding an outpatient rehab in Indiana that provides 5-star support in all these areas in what makes Evolve Indy different.
The National Institute on Drug Addiction indicates that, in the year 2018, there were 1,104 opioid related deaths in Indiana. While this number has remained steady for the last few years, with the pandemic and subsequent lockdown in 2020, they saw a reduction in overdose related deaths, but an increase in overall drug use, especially in adolescents and young adults aged 15-24.
According to WalletHub and their annual Drug Use by State assessment, Indiana is listed in the top 10 of states with the most severe drug abuse problems in 2020.
Monroe County, Indiana is an addiction hotspot accounting for over 12% of the state's overdose deaths in 2020. Last year there were 137 deaths according to the Monroe County coroner.
When looking at the government Naloxone hotspot map, Bloomington, just south west of Indianapolis, the center of Monroe County, lights up with concentrated spots. EMS reports from the Indiana Government website indicate that in 2020, on 2% of Emergency Medical calls, or 283 individual incidences, Naloxone was administered in relation to an overdose. This is a 151% increase from the Naloxone administration in 2019.
Addiction is tearing families apart in Bloomington.
Last year there were 970 substance related arrests made in Monroe County. According to the Indiana Youth Institute, over 50% of children removed from their home had a primary cause of substance abuse, which increased to over 80% when listed as a secondary cause for removal.
The evidence of substance abuse in Bloomington in Monroe County, Indiana is horrifying. But there is hope with addiction treatment.
The Indiana state government is aware of the substance addiction issues facing its people. Analysis and implementation of multiple state and local rehabilitation efforts have been started, but with the 2020 pandemic, relapses and overdoses are more common and help is less readily available to those in need.  
According to that same WalletHub Drug Abuse by State article, Indiana ranked 40th of 51 in "Drug Health Issues & Rehab" in 2020. This indicates that there is help available in Indiana for those that seek it. But what should you look for when researching the best rehab facility?
Drug Addiction Treatment Center in Indiana
Indiviuadlized & Customized Addiction Treatment Programs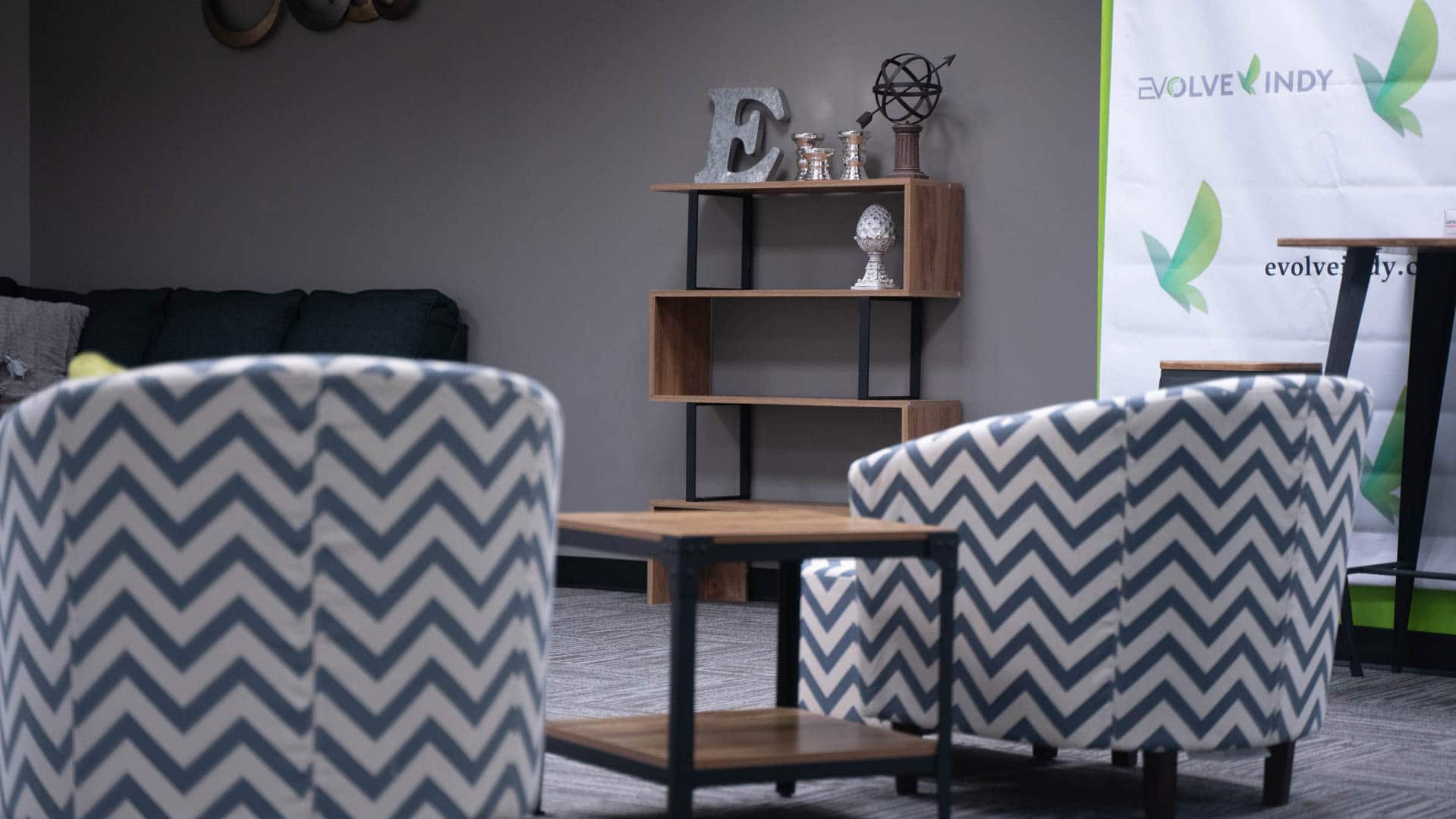 Partial Day Program
Your content goes here. Edit or remove this text inline or in the module Content settings. You can also style every aspect of this content in the module Design settings and even apply custom CSS to this text in the module Advanced settings.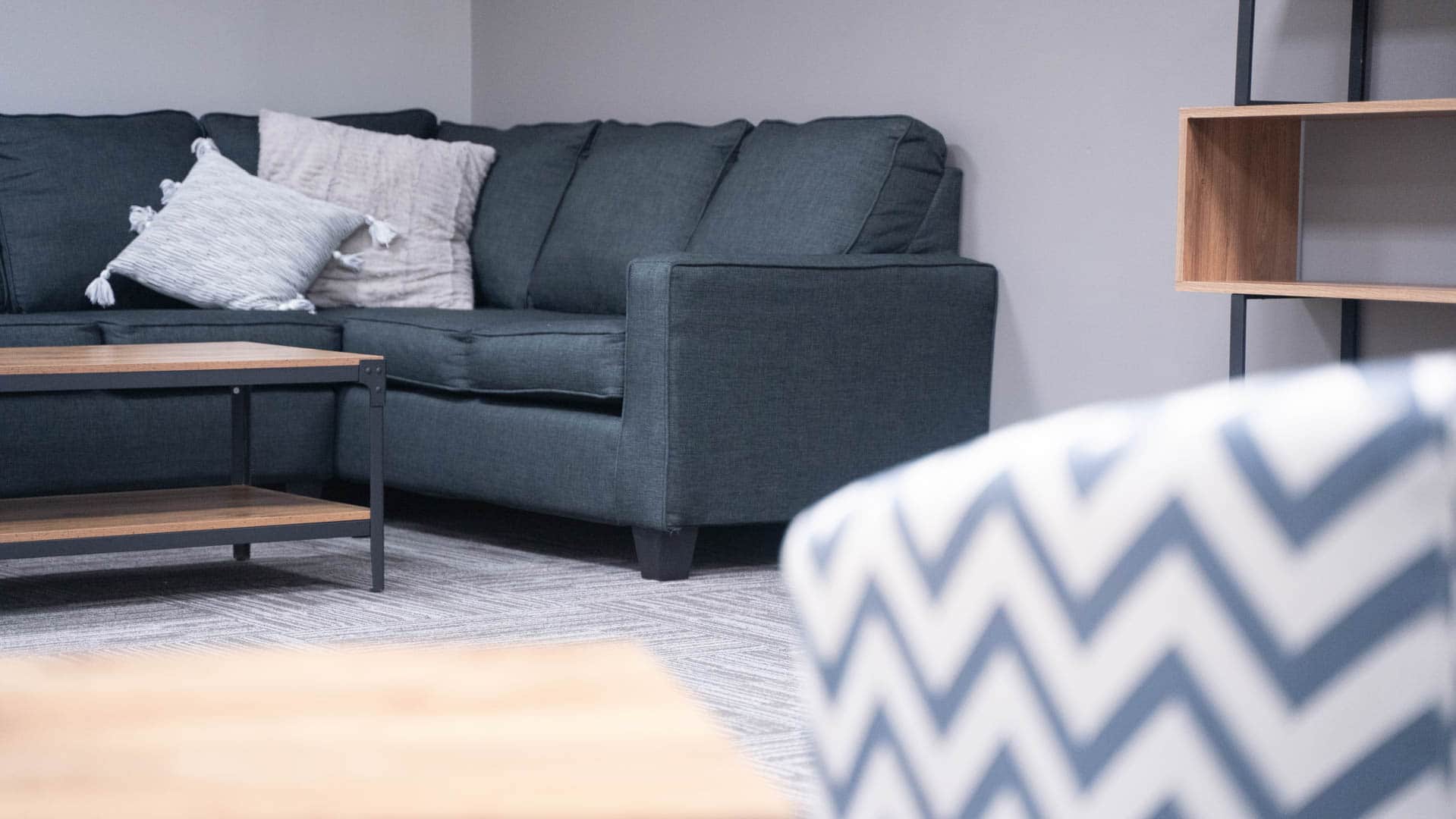 Intensive Outpatient
Your content goes here. Edit or remove this text inline or in the module Content settings. You can also style every aspect of this content in the module Design settings and even apply custom CSS to this text in the module Advanced settings.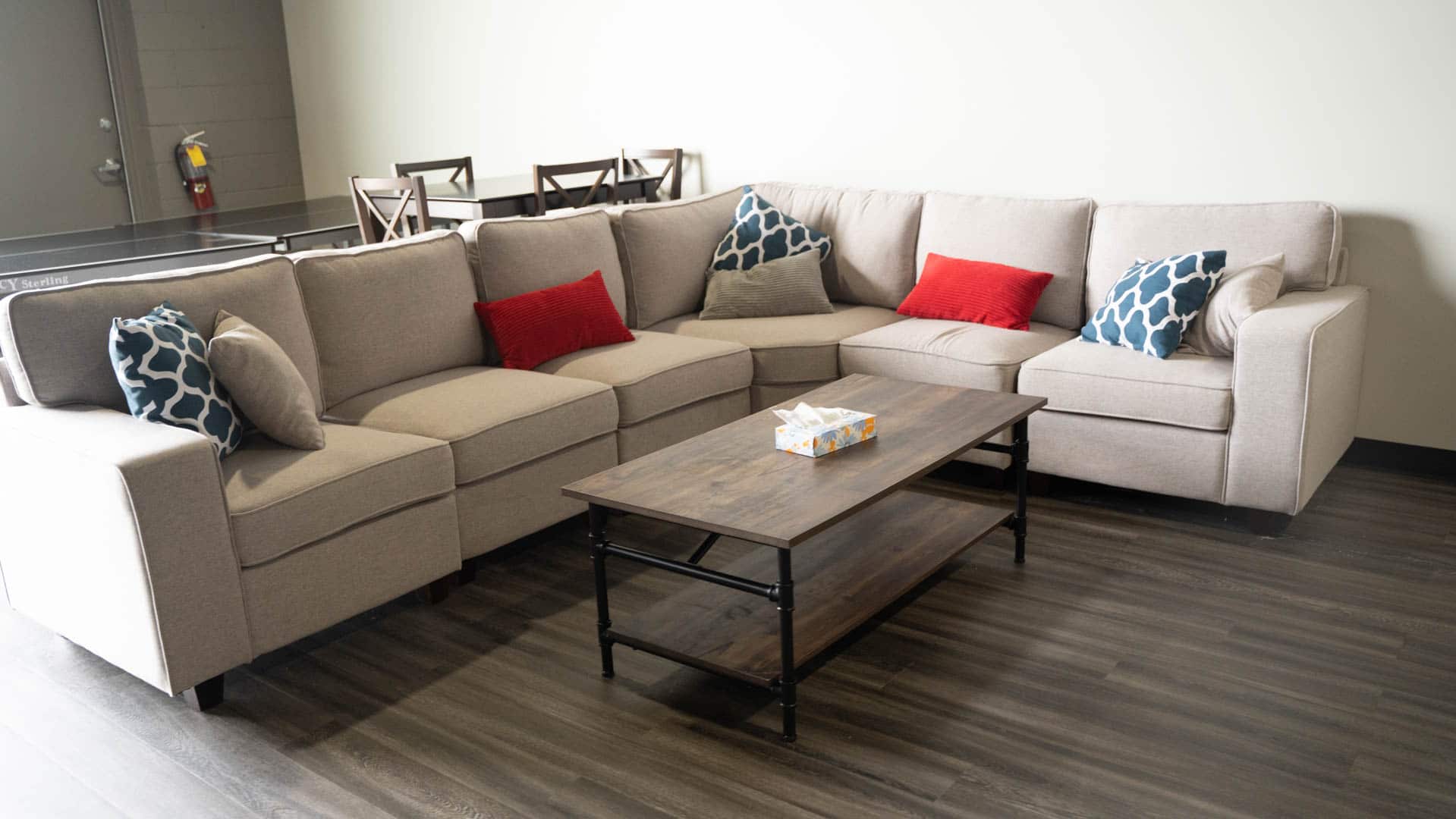 Outpatient Program
Your content goes here. Edit or remove this text inline or in the module Content settings. You can also style every aspect of this content in the module Design settings and even apply custom CSS to this text in the module Advanced settings.
If you are in need of treatment and are seeking a way out of addiction, you should stop reading and call Evolve Indy. They will provide you with all the necessary tools to get you ready to become the best version of yourself all while staying in comfortable accommodations. The staff is top notch and the therapists are wonderful. Everyone will go out of their way to make sure you feel supported.
Evolve Indy is a true blessing.
For anyone needing help with substance abuse, if you are tired of living the way your living. If you want something different, a new way of living. This is the place for you. The therapy is wonderful. The staff is amazing. The group settings are great! The facilities are top of the line. This place will give you a very comfortable environment to change and to grow if that is what you seek. I would highly recommend Evolve Indy if you want to change your life. Take it from me and my own experience, this place can totally change your life and absolutely make you a better person. Put the work in with this program and you will be amazed.
I had a great time at Evolve. The people there truly care about you mentally, physically, and spiritually. I've dealt with health issues and they took me multiple times to doctors and specialists. The house is amazing. The Sunday outings are a great way to have some fun while in treatment. The classes are engaging and helps with underlying issues. I've been to other treatment centers and this one by far is dedicated to your success.
Evolve was seamless for me from living in a treatment facility -to- transitioning back to the real world. Their staff is experienced, knowledgeable and genuinely care. If you're willing to do yourself a favor by leaving your old life, give Evolve some serious thought.
I loved being here. I came from one 30 day treatment to this one. It helped me and my family really get thru some of the stuff we had been hiding and not dealing with it. We now have a better relationship and now I can have a opportunity to get my kids back home with me. Best decision I ever made was continuing my recovery with this place. Thank you for helping me.
This place has been a saving Grace for me. I came from inpatient to to Evolve and it was the perfect next step for me. I have gained so many skills and tips to help me along my journey. I would recommend this facility to any struggling addict or alcoholic.
What Makes Evolve Indy Unique?​​
Evolve Indy is a premier substance abuse rehabilitation center based in Indianapolis, Indiana.  We, here at our drug rehab in Indiana, know that addiction is not a choice. It is a pervasive and complex condition that impacts the individual, their loved ones, and their community.
Addiction is unique to every person, which is why we tailor our treatments to the individual client. With 100% of clients satisfied with their treatment, here at Evolve Indy, we work to ensure each persons' needs are met to produce maximum support.
Evolve Indy works to achieve the highest standards at each level of professional care. We want to support you at every stage of addiction treatment and the rehabilitation process.  Evolve Indy works to meet all the needs of our clients and support the families of those impacted by substance abuse. 
Our IOP in Indiana treats all types of substance abuse from alcohol and opioids to stimulants/sedatives and tobacco. We have various individual treatment programs to fit your specific needs. This includes intensive outpatient programs such as partial hospitalization and IOP and traditional outpatient counseling. If you aren't from the area, we offer residential housing options while you complete our treatment program. Our clients have the option of participating in 12-step support groups as well. The experienced doctors and clinicians at Evolve Indy offer numerous separate types of therapy ranging from art therapy to intervention and trauma-focused therapies.
Insurance Can Help Pay for Treatment

Evolve Indy works with most major insurance providers to ensure the lowest out-of-pocket
costs when you enter treatment at our facility.
Fill out the form to get a free consultation.
One of our caring treatment advisors will
contact you as soon as possible.
Get Help at Our Bloomington, Indiana Rehab​​
The doctors and staff here at Evolve Indy have over 20 years of experience dealing with the substance abuse issues facing the Bloomington community. We have helped over 100 clients struggling with addiction. Their testimonies prove that we are the premier rehabilitation facility in the Bloomington area. 
We know the choice to get help isn't always an easy one, so we feel that worrying about how to pay shouldn't be a factor. Evolve Indy accepts multiple payment methods, and we take many types of insurance including (but not limited to) Aetna, Blue Cross, Cigna, and UnitedHealthcare. Our commitment to excellence provides individuals with an affordable way to get help.
Finally, what makes us the best choice is that we are part of the Bloomington community. Based in Indianapolis, Evolve Indy has been part of the community for the last several years providing support to our in-need clients and their families. With local doctors and support staff, Evolve Indy provides knowledge of the stressors facing the community at large. 
Evolve Indy is different because we know that there is not a "one size fits all" approach to handling addiction treatments. The staff here at Evolve Indy are focused on providing a unique and supportive experience. 
Now is the time to seek help from our top-rated addiction treatment center in the Bloomington area.  We are available 24 hours a day to support you in your time of need.
Local, experienced doctors are ready to assist you or your family member through the trauma addiction can cause through partial hospitalization, intensive outpatient, and outpatient programs. 
Evolve Indy's approach to rehabilitation supports the individual and the family through the addiction treatment and the recovery process. Through family therapy, they can support the client by helping them build a strong support system. Our goal is to effectively treat the root causes of addiction to help you live a happier, sober life! Please reach out today to get help with your addiction. 
Don't Let Addiction Win. Start Your Recovery, Now.