First Responders Alcohol Addiction Treatment Program​​
When one thinks of first responders, they tend to imagine the heroes who answer the call in times of crisis. By providing specialized care that focuses on the unique challenges faced by first responders, this program aims to help these heroes get back on their feet and continue serving their communities with the strength and determination they are known for.
First Responders & Addiction
First responders are the professionals who arrive to help in emergency situations. This refers to Emergency Medical Services (EMS), Fire Fighters, and the Police. These careers require that you continuously go into physically dangerous situations, which can be emotionally draining. 
Because of the risks associated with being a First Responder, they are at a higher risk of mental health concerns. The repeated exposure to these dangerous and stressful situations opens the door to concerns such as complex trauma and Post-Traumatic Stress Disorder. 
Complex trauma can occur when an individual is repeatedly exposed to death, injury, pain, and situations that threaten their safety. 
The most important indicator of Post-traumatic stress disorder, or PTSD, is the development of mental health symptoms after experiencing a traumatic event. A traumatic event could mean that you have witnessed a traumatic event, watched another person experience a traumatic event, learned of a traumatic event that happened to a family member or close friend, or having repeated exposure to details of other people's traumatic experiences. 
Symptoms associated with PTSD include involuntary and distressing flashbacks of the event, nightmares related to the traumatic event, avoidance of things that are associated with your trauma, difficulty concentrating, and hyper-vigilance. PTSD can have a significant impact on a persons day to day functioning. 
A 2015 study of First responders showed that 30-40% of first responders develop behavioral health concerns, such as PTSD and depression. This is higher than rates seen in the general population in the United States. 
A serious concern that comes up when we think about PTSD, depression, and other mental health concerns is the rate of suicides among First Responders. It is estimated that there were 103 Fire Fighters who died by suicide and 140 Police officers who died by suicide in 2017. 
An additional mental health concern that can arise is a drug or alcohol addiction. The Substance Abuse and Mental Health Services Administration provided information from a 2015 study that investigated alcohol abuse among Police Officers who provided relief efforts after Hurricane Katrina in New Orleans. This study showed that there was a connection between the Police Officers who provided relief and their heavy alcohol use. The reported number of drinks among Police Officers went from 2 drinks to 7 drinks per day. 
Alcohol and drugs can be used to cope with various mental health concerns such as PTSD, depression, and anxiety. Using substances to cope with mental health concerns can lead to the development of a substance abuse disorder, and will likely worsen the mental health concern at hand. 
If you are interested in learning more about First Responder programs, we invite you to call Evolve Indy at (855)495-1063 to learn more about the treatment services offered in Indianapolis, IN.
Benefits of a First Responder Treatment Program​
Research has shown us that when a person is struggling with a mental health concern and a substance abuse disorder, the most effective treatment approach is to address both concerns simultaneously. Because of this, you will find that many addiction treatment programs offer specialized treatments to address mental health concerns that commonly occur alongside addiction. 
When you first begin a rehab treatment program, you will be given the opportunity to detox from all substances safely. Withdrawal symptoms are typically uncomfortable and can be dangerous. Because of this, it is recommended that you receive medical supervision for this process. 
A First Responder rehab would likely involve a specialized treatment program added to addiction treatment. With specialized treatment programs, you will receive mental health treatment that specifically applies to your unique needs. This can include exposure to trauma, various forms of traumatic events, complex trauma, PTSD, and burnout. 
Group therapy is a common treatment approach for both addiction treatment and First Responder treatment programs. For many, addiction can lead to isolation which can make us feel uncomfortable in social situations. Group therapy can help you work on your discomfort, and begin to rebuild social connections in your life.
If you are searching for a First Responder addiction treatment program for yourself, or a loved one, we invite you to call (855)495-1063. Speak with a representative about services available at Evolve Indy, a drug and alcohol rehab in Indianapolis, IN.
Drug Addiction Treatment Center in Indiana
Indiviuadlized & Customized Addiction Treatment Programs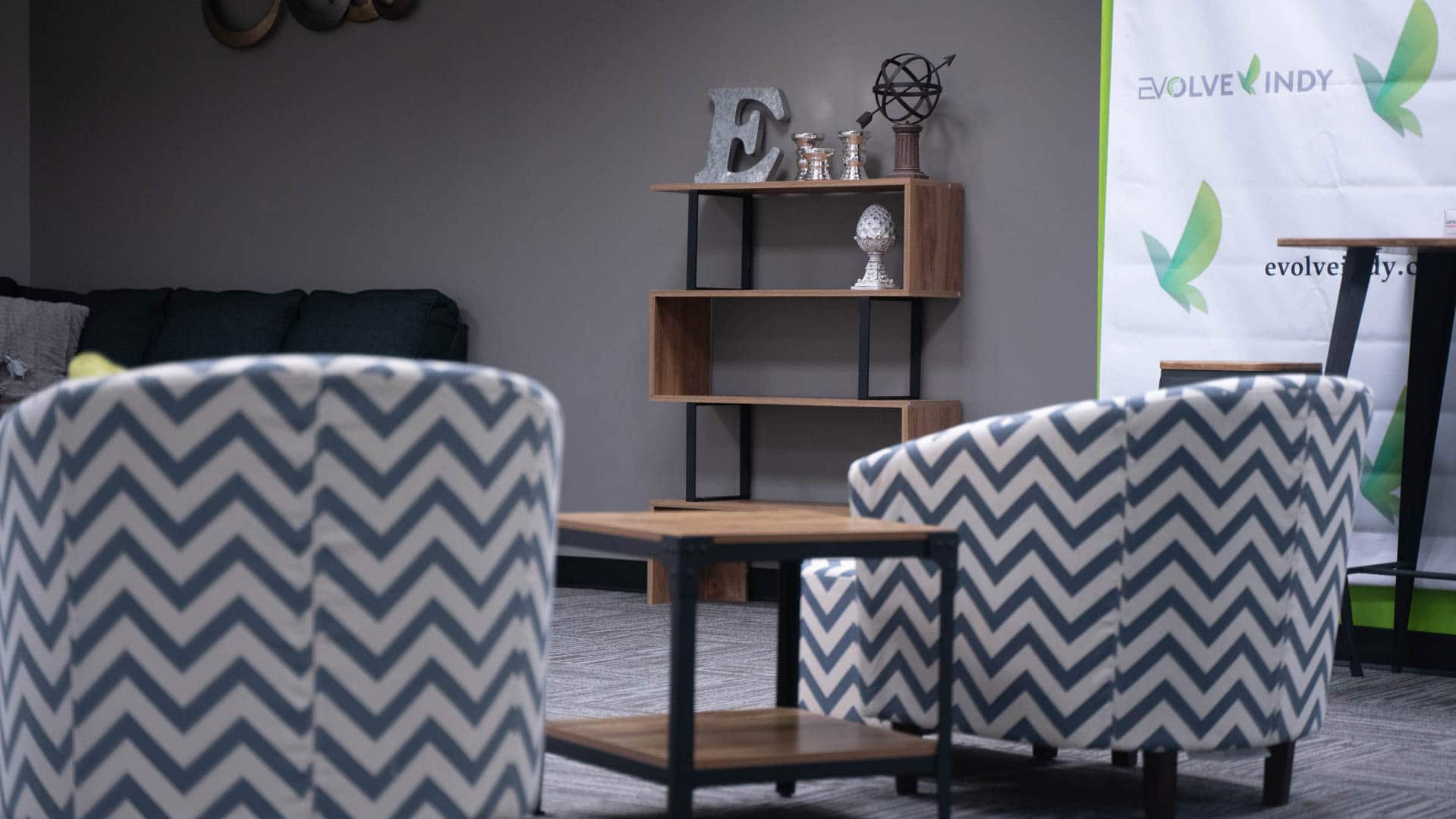 Partial Day Program
Your content goes here. Edit or remove this text inline or in the module Content settings. You can also style every aspect of this content in the module Design settings and even apply custom CSS to this text in the module Advanced settings.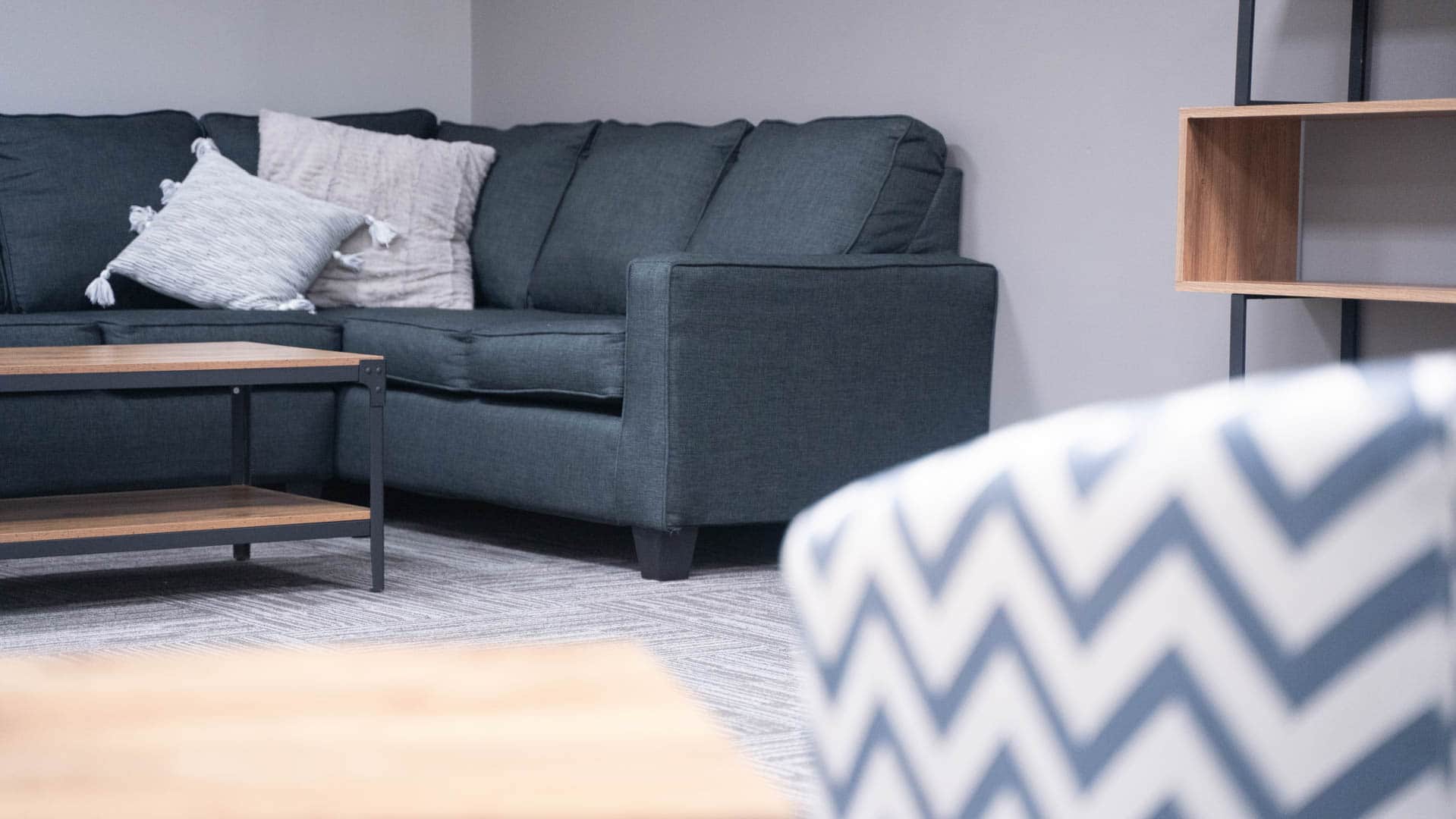 Intensive Outpatient
Your content goes here. Edit or remove this text inline or in the module Content settings. You can also style every aspect of this content in the module Design settings and even apply custom CSS to this text in the module Advanced settings.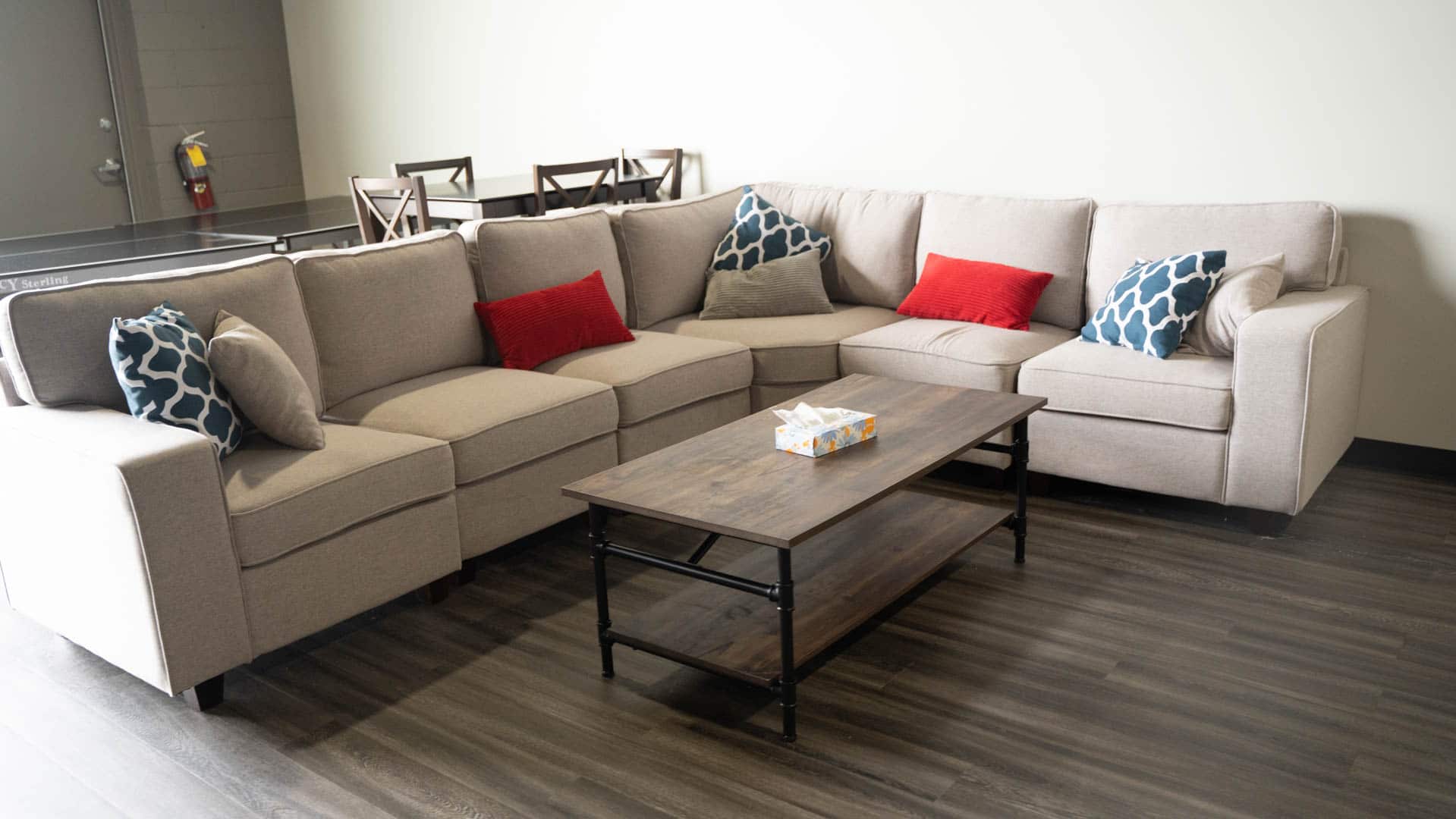 Outpatient Program
Your content goes here. Edit or remove this text inline or in the module Content settings. You can also style every aspect of this content in the module Design settings and even apply custom CSS to this text in the module Advanced settings.
WHY CHOOSE REHAB FOR FIRST RESPONDERS
What to Expect at a First Responder Rehab​
As noted above, First Responder rehab programs typically include specialized programming that is added to an addiction treatment program. The first step would be to detox. Withdrawal is usually an uncomfortable process, so it is understandable that you would not want to start therapy until you have completed your detox. 
From there, you will begin engaging in your addiction treatment program. Rehab programs will provide you with the structure for your day, which will include your meals, medication (if applicable), group therapy, individual therapy, specialized programming, alternative therapies, free time, and psychoeducation. 
Specialized programming is where you will receive your First Responder treatment. This can include therapeutic approaches that are designed to help individuals who have a history of trauma, complex trauma, and PTSD. You may also have access to vocational therapy if there are concerns about returning to work. 
Your treatment program should provide you with relapse prevention skills, a solid understanding of addiction and recovery, and the tools needed to cope with your mental health concerns. Since addiction treatment programs vary in length, it may be necessary for you to continue engaging in therapy after you have completed your inpatient rehab. It is important to note that this is a common recommendation. Many challenges arise at the beginning of recovery, and having a safe environment to process those challenges can be vital for your success.
Evolve Indy is an outpatient addiction treatment program in Indianapolis, IN, with a First Responder addiction treatment program. To learn more about the services we offer, please call (855)495-1063 to speak with a representative today
Insurance Can Help Pay for Treatment

Evolve Indy works with most major insurance providers to ensure the lowest out-of-pocket
costs when you enter treatment at our facility.
Fill out the form to get a free consultation.
One of our caring treatment advisors will
contact you as soon as possible.
Evolve Indy's First Responder Program
Evolve Indy is an addiction treatment provider located in Indianapolis, IN. We offer a variety of addiction treatment options. This would include a Partial Hospitalization Program (PHP), an Intensive Outpatient Program (IOP), Outpatient Treatment, and Family therapy. This allows us to personalize your treatment plan to your specific needs. Most of the individuals who come to Evolve Indy are looking for continued support after returning home from an inpatient addiction rehab. 
We believe that everyone's journey to recovery is different, which is why we personalize your treatment to yourself. We use a holistic approach, meaning that we aim to help you improve your mind, body, and spirit. We use evidence-based treatment approaches to ensure that our clients receive the best possible care. Our overall goal is to help you feel confident about living a sober and healthy lifestyle. 
At Evolve Indy, we are able to offer our clients a sober living option. This is a great opportunity for individuals who are concerned about returning to their home environment during early recovery. Whether you live alone, or with someone who is in active addiction, this option could provide you with a safe and sober space.
Our first responder PTSD treatment programs will address concerns including anxiety, depression, sleep difficulties, and managing work-related stress. If you have a history of trauma, complex trauma, or PTSD, our staff is trained in specific therapies, such as Eye Movement Desensitization and Reprocessing (EDMR), which are known to be ideal for these concerns.
Evolve Indy has a First Responder addiction treatment program for those who are in Indianapolis and the surrounding area. With kindness and compassion, we will provide you with the addiction treatment you deserve. Call (855)495-1063 to speak with one of our representatives today about our First Responder addiction treatment.
If you are in need of treatment and are seeking a way out of addiction, you should stop reading and call Evolve Indy. They will provide you with all the necessary tools to get you ready to become the best version of yourself all while staying in comfortable accommodations. The staff is top notch and the therapists are wonderful. Everyone will go out of their way to make sure you feel supported.
Evolve Indy is a true blessing.
For anyone needing help with substance abuse, if you are tired of living the way your living. If you want something different, a new way of living. This is the place for you. The therapy is wonderful. The staff is amazing. The group settings are great! The facilities are top of the line. This place will give you a very comfortable environment to change and to grow if that is what you seek. I would highly recommend Evolve Indy if you want to change your life. Take it from me and my own experience, this place can totally change your life and absolutely make you a better person. Put the work in with this program and you will be amazed.
I had a great time at Evolve. The people there truly care about you mentally, physically, and spiritually. I've dealt with health issues and they took me multiple times to doctors and specialists. The house is amazing. The Sunday outings are a great way to have some fun while in treatment. The classes are engaging and helps with underlying issues. I've been to other treatment centers and this one by far is dedicated to your success.
Evolve was seamless for me from living in a treatment facility -to- transitioning back to the real world. Their staff is experienced, knowledgeable and genuinely care. If you're willing to do yourself a favor by leaving your old life, give Evolve some serious thought.
I loved being here. I came from one 30 day treatment to this one. It helped me and my family really get thru some of the stuff we had been hiding and not dealing with it. We now have a better relationship and now I can have a opportunity to get my kids back home with me. Best decision I ever made was continuing my recovery with this place. Thank you for helping me.
This place has been a saving Grace for me. I came from inpatient to to Evolve and it was the perfect next step for me. I have gained so many skills and tips to help me along my journey. I would recommend this facility to any struggling addict or alcoholic.
Don't Let Addiction Win. Start Your Recovery, Now.