Adventure Program For Addiction Treatment ​
Adventure-Based Addiction Treatment is a unique approach to rehab that has been gaining popularity in recent years. Providing a refreshing change of pace from traditional forms of treatment, this approach incorporates activities such as rock-climbing, hiking, and rafting to help individuals overcome their addictions. The focus of these programs is to engage clients in physically challenging activities that promote teamwork, communication, and problem-solving skills. Not only do these experiences provide a sense of accomplishment and self-confidence, but they also teach individuals new ways to cope with stress and anxiety. 
Adventure Recovery Program
ATV Excursions
Hiking & Camping
Kayaking & Fishing
LA Fitness Membership
Movies & Outings
Happens Every Sunday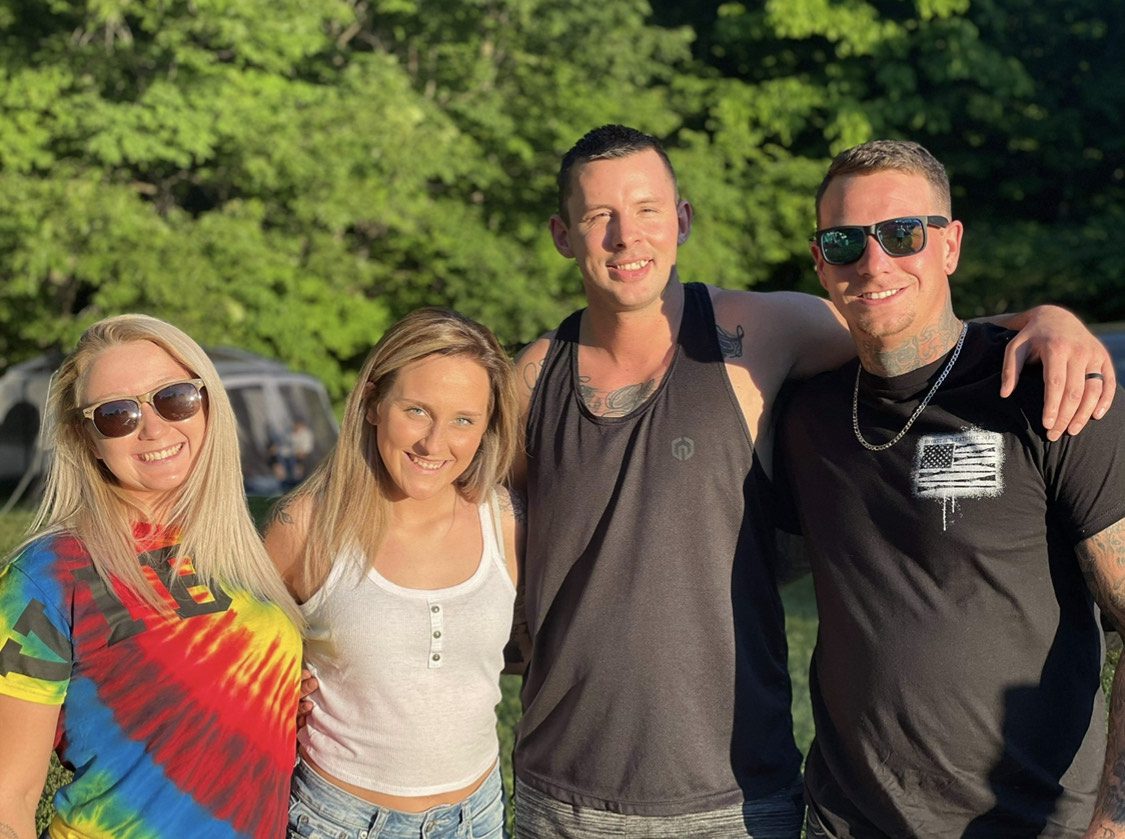 If you are in need of treatment and are seeking a way out of addiction, you should stop reading and call Evolve Indy. They will provide you with all the necessary tools to get you ready to become the best version of yourself all while staying in comfortable accommodations. The staff is top notch and the therapists are wonderful. Everyone will go out of their way to make sure you feel supported.
Evolve Indy is a true blessing.
For anyone needing help with substance abuse, if you are tired of living the way your living. If you want something different, a new way of living. This is the place for you. The therapy is wonderful. The staff is amazing. The group settings are great! The facilities are top of the line. This place will give you a very comfortable environment to change and to grow if that is what you seek. I would highly recommend Evolve Indy if you want to change your life. Take it from me and my own experience, this place can totally change your life and absolutely make you a better person. Put the work in with this program and you will be amazed.
I had a great time at Evolve. The people there truly care about you mentally, physically, and spiritually. I've dealt with health issues and they took me multiple times to doctors and specialists. The house is amazing. The Sunday outings are a great way to have some fun while in treatment. The classes are engaging and helps with underlying issues. I've been to other treatment centers and this one by far is dedicated to your success.
Evolve was seamless for me from living in a treatment facility -to- transitioning back to the real world. Their staff is experienced, knowledgeable and genuinely care. If you're willing to do yourself a favor by leaving your old life, give Evolve some serious thought.
I loved being here. I came from one 30 day treatment to this one. It helped me and my family really get thru some of the stuff we had been hiding and not dealing with it. We now have a better relationship and now I can have a opportunity to get my kids back home with me. Best decision I ever made was continuing my recovery with this place. Thank you for helping me.
This place has been a saving Grace for me. I came from inpatient to to Evolve and it was the perfect next step for me. I have gained so many skills and tips to help me along my journey. I would recommend this facility to any struggling addict or alcoholic.
Our Program Makes Getting Clean & Sober, Fun & Exciting​
Don't Let Addiction Win. Start Your Recovery, Now.