Learn about Drug and Alcohol abuse in Veterans ​​
Drug and Alcohol Abuse Rehab For Veterans
Understanding Addiction Among Veterans
When returning home, many Veterans find that they have a hard time adjusting to civilian life. This could be caused by the change in environment, shift in responsibilities, and the presence of new mental health concerns. Others find that they have a difficult time returning to their job or connecting with family and friends.
Common difficulties among Veterans returning to civilian life can include anxiety, depression, PTSD, trauma, and traumatic brain injuries.
Alcohol and drugs can be used as an unhealthy way to cope with mental health challenges and other difficulties that Veterans face when returning home. Both can be effective in numbing our emotions or masking them to give us temporary relief. 
Using alcohol and drugs in this way can lead to the development of misuse and addiction concerns. Though the temporary relief from our distressing emotions can feel good at the moment, unfortunately, the truth is that it is doing more harm than good. Regular use of alcohol and drugs can worsen the symptoms that are associated with various mental health concerns.
If you, or someone you love, are interested in Veteran addiction treatment near Indianapolis, IN, we invite you to call Evolve Indy at (855)495-1063 to see how we can help you today.
Veteran Addiction Statistics​​
According to the National Institute on Drug Abuse (NIDA), we see a trend of Veterans using marijuana more than other illicit drugs when they return to civilian life. Research has shown that approximately 3.5% of Veterans report using marijuana in the past month. We saw a significant increase (over 50%) in the number of veterans treated by the Veterans Health Administration for Cannabis Use Disorders from 2002 to 2009. 
It is not uncommon for Veterans to struggle with chronic pain and require pain management from their health care providers. The Veterans Health Association reported an increase from 17% to 24% of Veterans receiving care being prescribed opioids for pain management, according to the NIDA. There was an increase in the number of overdoses among Veterans between 2010 and 2016. However, the majority of these overdoses were not caused by prescription opioids.
NIDA reports that a 2017 study showed that Veterans were more likely to use alcohol and drink more than civilians. Research has shown that over half of Veterans who enter an addiction treatment program are doing so with an Alcohol Use Disorder. 
For more information regarding drug treatment for Veterans in Indianapolis, IN, please call (855)495-1063 to speak with a representative about addiction treatment services offered at Evolve Indy.
Drug Addiction Treatment Center in Indiana
Indiviuadlized & Customized Addiction Treatment Programs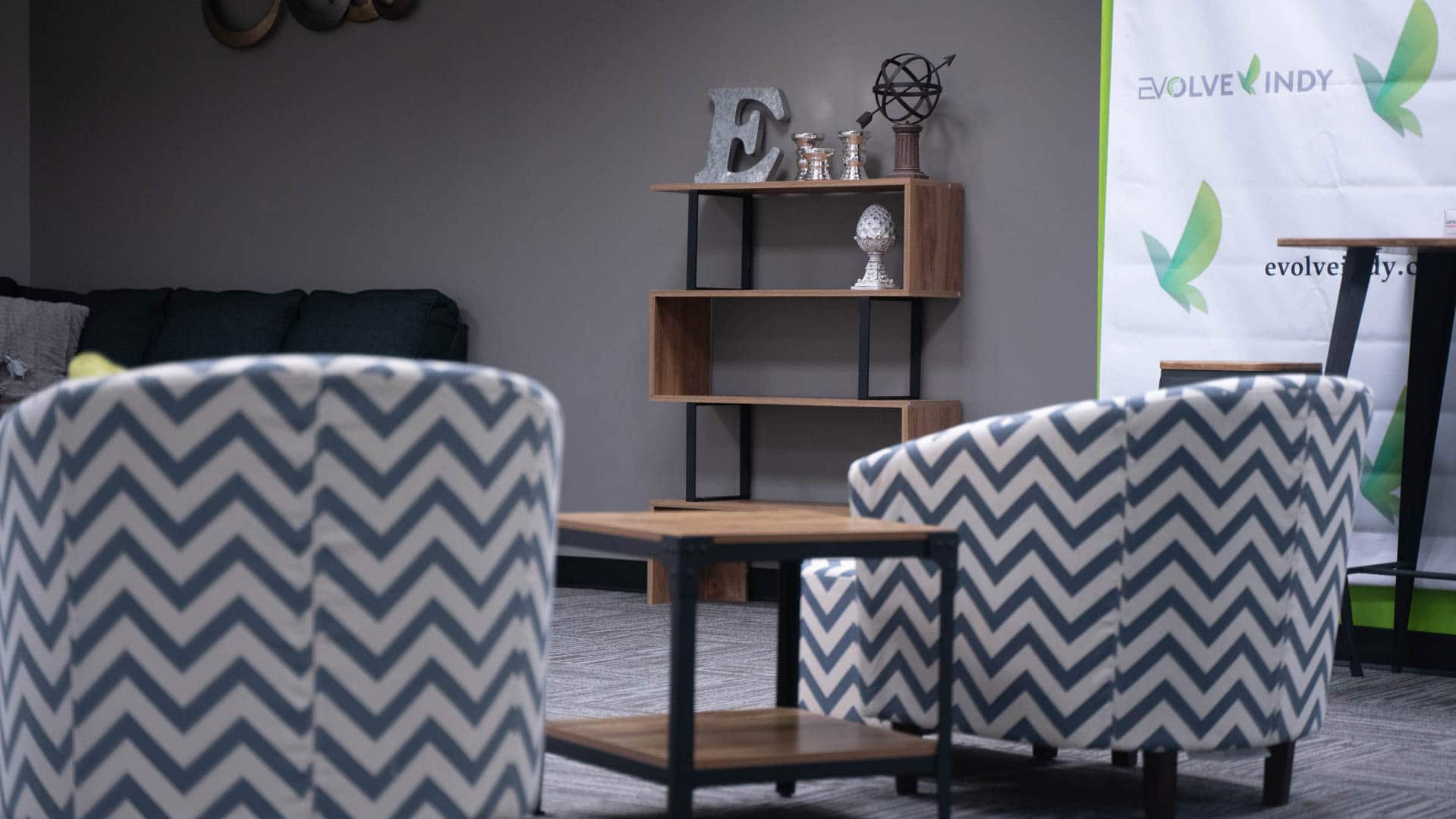 Partial Day Program
Your content goes here. Edit or remove this text inline or in the module Content settings. You can also style every aspect of this content in the module Design settings and even apply custom CSS to this text in the module Advanced settings.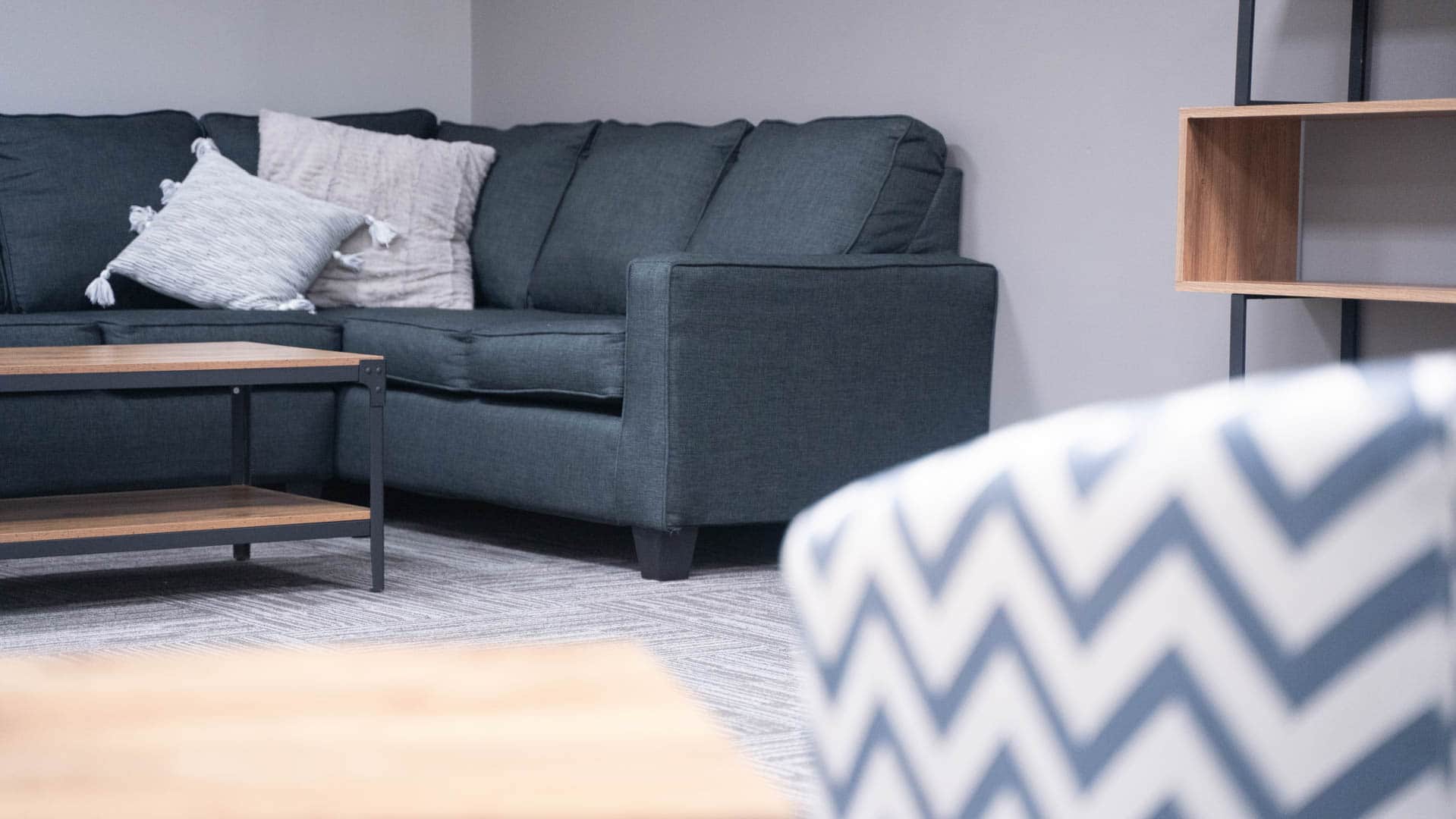 Intensive Outpatient
Your content goes here. Edit or remove this text inline or in the module Content settings. You can also style every aspect of this content in the module Design settings and even apply custom CSS to this text in the module Advanced settings.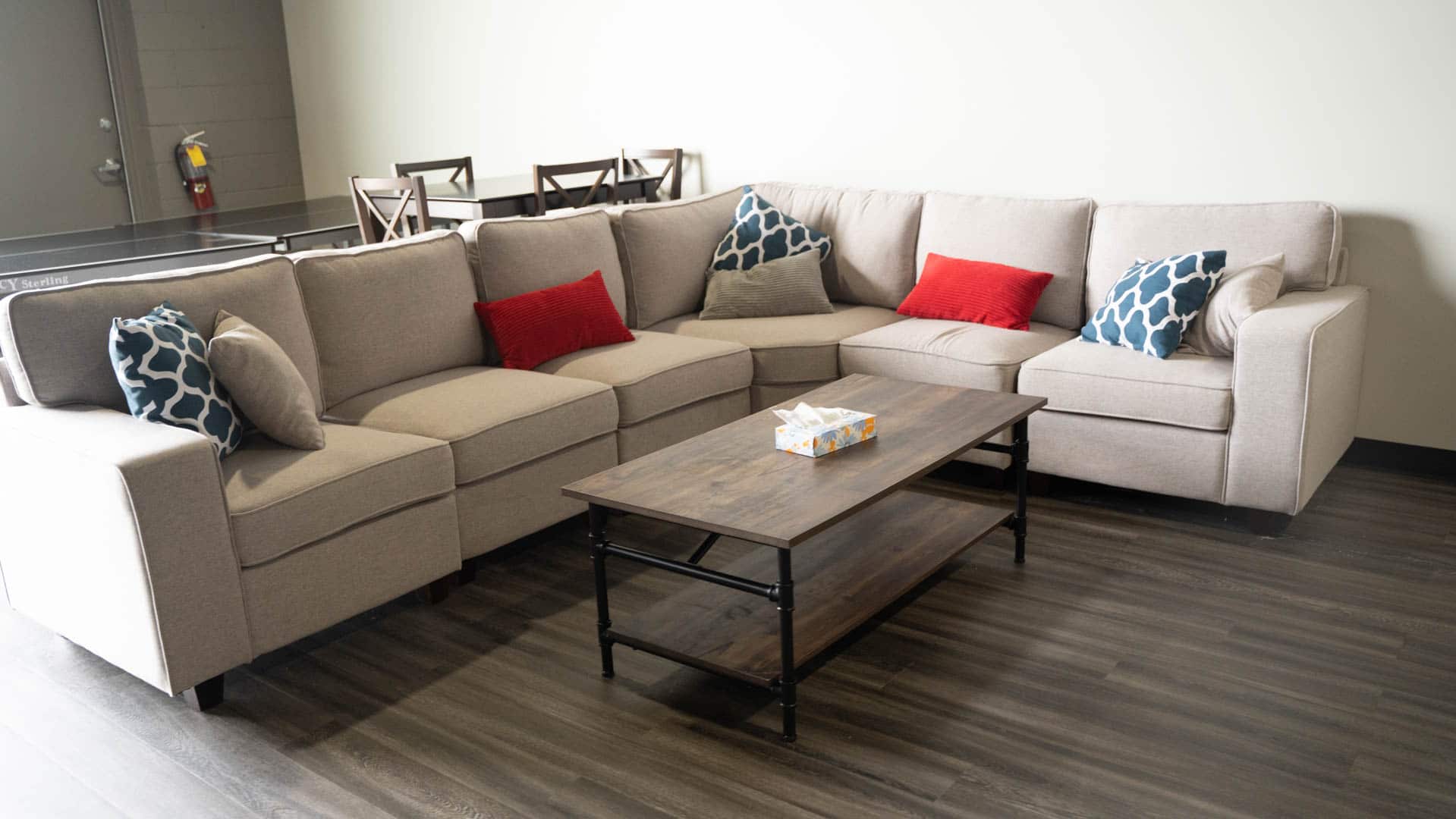 Outpatient Program
Your content goes here. Edit or remove this text inline or in the module Content settings. You can also style every aspect of this content in the module Design settings and even apply custom CSS to this text in the module Advanced settings.
WHY CHOOSE VETERAN-SPECIFIC TREATMENT​​
Why is Veteran Substance Abuse Prevalent?​
There are several Veteran specific experiences that research has shown increase a person's risk of developing a substance use disorder. This includes deployment, combat exposure, and having a difficult time returning to civilian life. Other common struggles among returning Veterans include sleep disturbances, traumatic brain injury, and violence within relationships.
According to the National Institute on Drug Abuse, Veterans who have substance use disorders are 3-4 times more likely to meet the criteria of PTSD or Depression. 
One of the most significant mental health statistics that has gained awareness is the prevalence of suicide among Veterans. According to NIDA, Veterans accounted for more than 20% of all the suicides in the United States in 2014. This broke down to an average of 20 Veterans dying each day. This is a major concern that has continued to gain attention, which has led to an increase in awareness of Veteran suicide, and an increase in prevention efforts. 
Using alcohol and drugs to cope with a mental health concern is common among many adults, those who have served and those who haven't. When we use alcohol and drugs to cope, we aren't addressing the root of the concern, but rather brushing its aside. This method only works for so long. Our use can turn into an addiction, and the concerns that we are brushing aside can turn into larger concerns than they originally were. 
By calling (855)495-1063, you will speak with an Evolve Indy representative who can talk to you about Veterans' treatment in Indiana. We are a drug and alcohol treatment facility for Indianapolis, IN, and the surrounding area.
We Work With Most Major Insurance Carriers

Are There Veteran Addiction Treatment Rehabs?​​​
Thankfully, substance abuse treatment for Veterans is available around the country. For many programs, Veterans will receive specialized programming that works to treat their specific concerns, such as PTSD, trauma, and violence concerns. 
It is important that Veterans receive treatment for their addiction and their mental health concern at the same time. Addiction changes the way our brain functions, so if a Veteran receives treatment for their mental health concern alone, they will not be getting the full benefit of treatment if they continue using drugs and alcohol. Similarly, if a Veteran receives addiction treatment alone, they will likely continue to struggle with their mental health symptoms which can lead to triggers and cravings to use. 
Research has proven that the most effective form of treatment for individuals who struggle with both an addiction and a mental health concern is to receive treatment for both concurrently. Many addiction programs offer additional programming for Veterans, which allows them to receive the most effective treatment for their needs. For some programs, the additional programming may lengthen the time needed for the Veteran to be in treatment. 
Evolve Indy is a Veteran drug and alcohol rehab in Indianapolis, IN. Call (855)495-1063 to learn about how our services can help you today!
If you are in need of treatment and are seeking a way out of addiction, you should stop reading and call Evolve Indy. They will provide you with all the necessary tools to get you ready to become the best version of yourself all while staying in comfortable accommodations. The staff is top notch and the therapists are wonderful. Everyone will go out of their way to make sure you feel supported.
Evolve Indy is a true blessing.
For anyone needing help with substance abuse, if you are tired of living the way your living. If you want something different, a new way of living. This is the place for you. The therapy is wonderful. The staff is amazing. The group settings are great! The facilities are top of the line. This place will give you a very comfortable environment to change and to grow if that is what you seek. I would highly recommend Evolve Indy if you want to change your life. Take it from me and my own experience, this place can totally change your life and absolutely make you a better person. Put the work in with this program and you will be amazed.
I had a great time at Evolve. The people there truly care about you mentally, physically, and spiritually. I've dealt with health issues and they took me multiple times to doctors and specialists. The house is amazing. The Sunday outings are a great way to have some fun while in treatment. The classes are engaging and helps with underlying issues. I've been to other treatment centers and this one by far is dedicated to your success.
Evolve was seamless for me from living in a treatment facility -to- transitioning back to the real world. Their staff is experienced, knowledgeable and genuinely care. If you're willing to do yourself a favor by leaving your old life, give Evolve some serious thought.
I loved being here. I came from one 30 day treatment to this one. It helped me and my family really get thru some of the stuff we had been hiding and not dealing with it. We now have a better relationship and now I can have a opportunity to get my kids back home with me. Best decision I ever made was continuing my recovery with this place. Thank you for helping me.
This place has been a saving Grace for me. I came from inpatient to to Evolve and it was the perfect next step for me. I have gained so many skills and tips to help me along my journey. I would recommend this facility to any struggling addict or alcoholic.
How to Find Veteran Addiction Treatment in Indianapolis, IN
There are two main routes you can take to find a Veterans rehab. Your first option would be to meet with your Primary Care Physician to talk about your addiction concerns. Your doctor will talk to you about how often you are using, how much you use on each occasion, the negative consequences you have experienced, and your goals for recovery. From there, they will be able to talk to you about your treatment options and which level of care would be the best fit for you. They will then provide you with a referral for drug treatment for Veterans.
The other option would be to contact your insurance provider and ask them about treatment providers that are considered in the network. The added benefit of speaking with your insurance provider is that they can talk to you about your out-of-pocket cost for Veterans rehab.
Evolve Indy is an addiction treatment facility in Indianapolis, IN. Our treatment facility offers a Partial Hospitalization Program (PHP), an Intensive Outpatient Program (IOP), Outpatient Treatment, and Family therapy. This allows us to personalize your treatment plan to your specific needs. Many of the individuals who come to Evolve Indy have recently completed an inpatient rehab and are looking for additional support. 
Evolve Indy offers sober living to individuals who are engaging in one of our treatment programs. This is a great option for individuals who are hesitant about returning home, those who do not have a sober and supportive home environment, and those who do not have a home to return to. 
We recognize the individual differences among our clients and make sure that our treatment respects these differences. This could be by offering specialized treatment programs, alternative therapies, and individual therapies. 
Evolve Indy can provide Veteran drug and alcohol rehab with outpatient addiction treatments in Indiana. We will work to support you in your recovery and treat you with the kindness and compassion you deserve. Call (855)495-1063 to speak with one of our representatives today about our Veteran's addiction treatment.
Don't Let Addiction Win. Start Your Recovery, Now.