Couple's Drug Rehab Treatment Center in Indianapolis Indiana​
For couples struggling with addiction, seeking guidance and support from a couple's drug rehab treatment center may be the best option to heal together. The process of overcoming addiction can be emotionally and mentally draining, but having a partner by your side can offer encouragement and motivation to persevere.
Understanding Addiction Within Couples
Reaching the point in your addiction where you recognize that you need help is not an easy point to reach. Denial can last for years, making you believe that your use is not a problem and that you're doing just fine while using. 
Being in a romantic relationship with someone else who uses can make reaching this point of your recovery even more difficult. Many couples who struggle with addiction reach a point where their addictions intertwine, which can lead them further down the path of their addiction. 
Addiction can lead to unhealthy relationship patterns such as enabling and codependency. Codependency occurs when one person puts themselves on the back burner to take care of another. The person who falls into the caretaking role often focuses on making sure the other person is okay. This can look like being overly involved in the other person's life. 
Enabling can blend into codependency. Enabling is when one person takes away some of the other person's responsibilities that are neglected by their addiction or addictive behavior. This could be paying their bills or making excuses for them missing events. 
Being in a relationship with someone who is also struggling with an addiction is complicated, and so is your recovery. There are main scenarios when one person decides to get sober. Their partner can decide to get sober themselves, or they can choose to continue using. 
If your partner chooses to continue using, try to recognize this as denial. Denial looks differently for everyone, and we each need to find our bottom. However, if they decide that they would like to get sober as well, then there is some hope for a healthy future together. 
So, where do you go from here? If you and your partner are both ready to look into a couple's addiction rehab, take some time to call Evolve Indy at (855)495-1063. Our representatives are waiting to answer your questions about our Indianapolis drug and alcohol addiction program.
Benefits of a Couple's Inpatient Drug Rehab
Once you and your partner are both ready to get help, you will want to look for an inpatient program that will take you both at the same time. Try not to be surprised if the addiction treatment programs have you in separate treatment groups. The purpose of this is to give you both the space to focus on yourselves and your own experience. It can be hard to separate ourselves from our partners, but it will help you start your recovery off on the right foot. 
Inpatient drug and alcohol treatment programs can help you both navigate what recovery looks like for you, and how you can move forward together, if that is what you would like to do. Treatment programs are staffed by experienced Clinicians that will help you figure out your next step.
If you find yourself looking for a couple's inpatient rehab near you, Evolve Indy can help you navigate this process. Please call (855)495-1063 to speak with one of our representatives today.
Drug Addiction Treatment Center in Indiana
Indiviuadlized & Customized Addiction Treatment Programs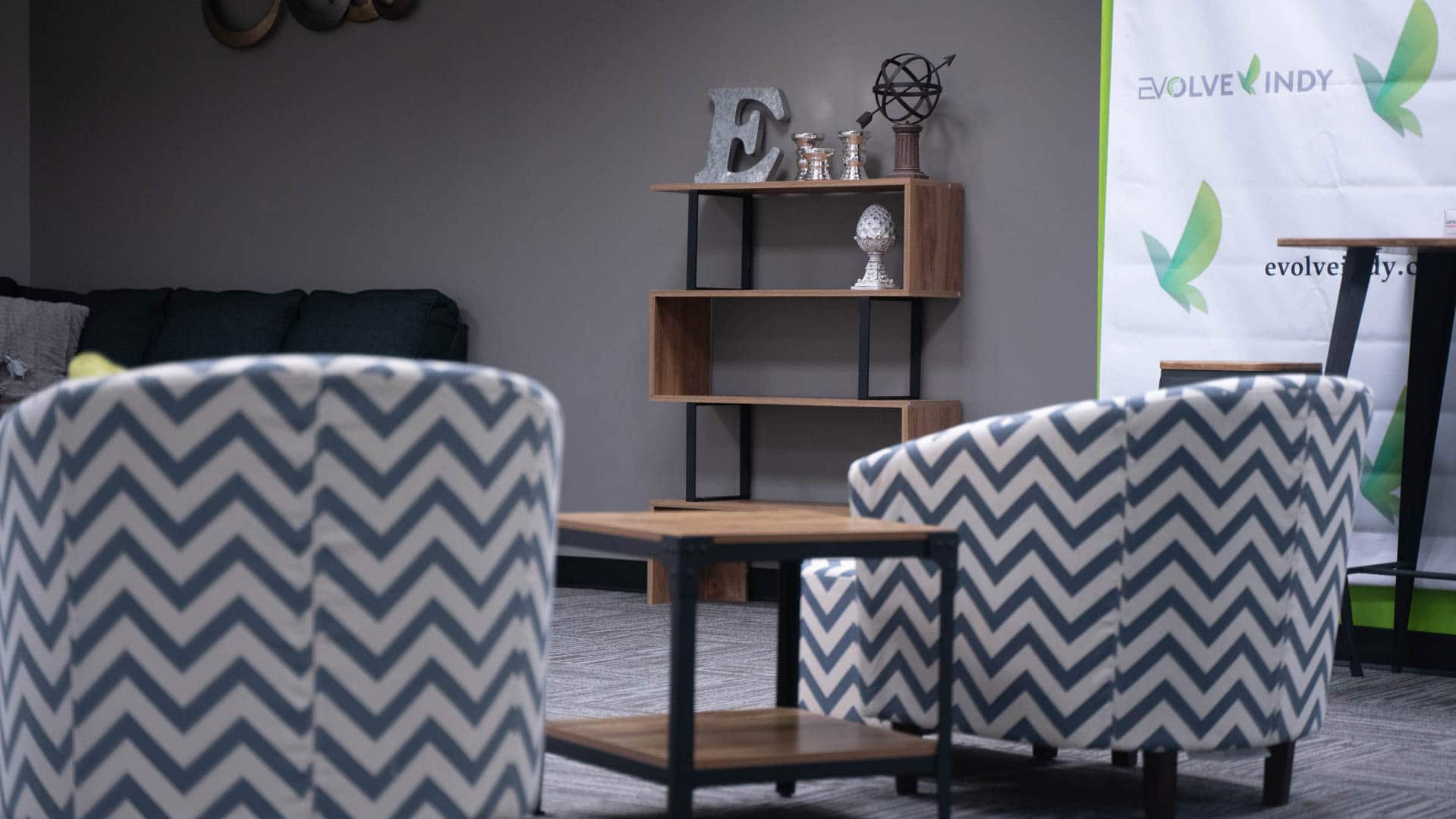 Partial Day Program
Your content goes here. Edit or remove this text inline or in the module Content settings. You can also style every aspect of this content in the module Design settings and even apply custom CSS to this text in the module Advanced settings.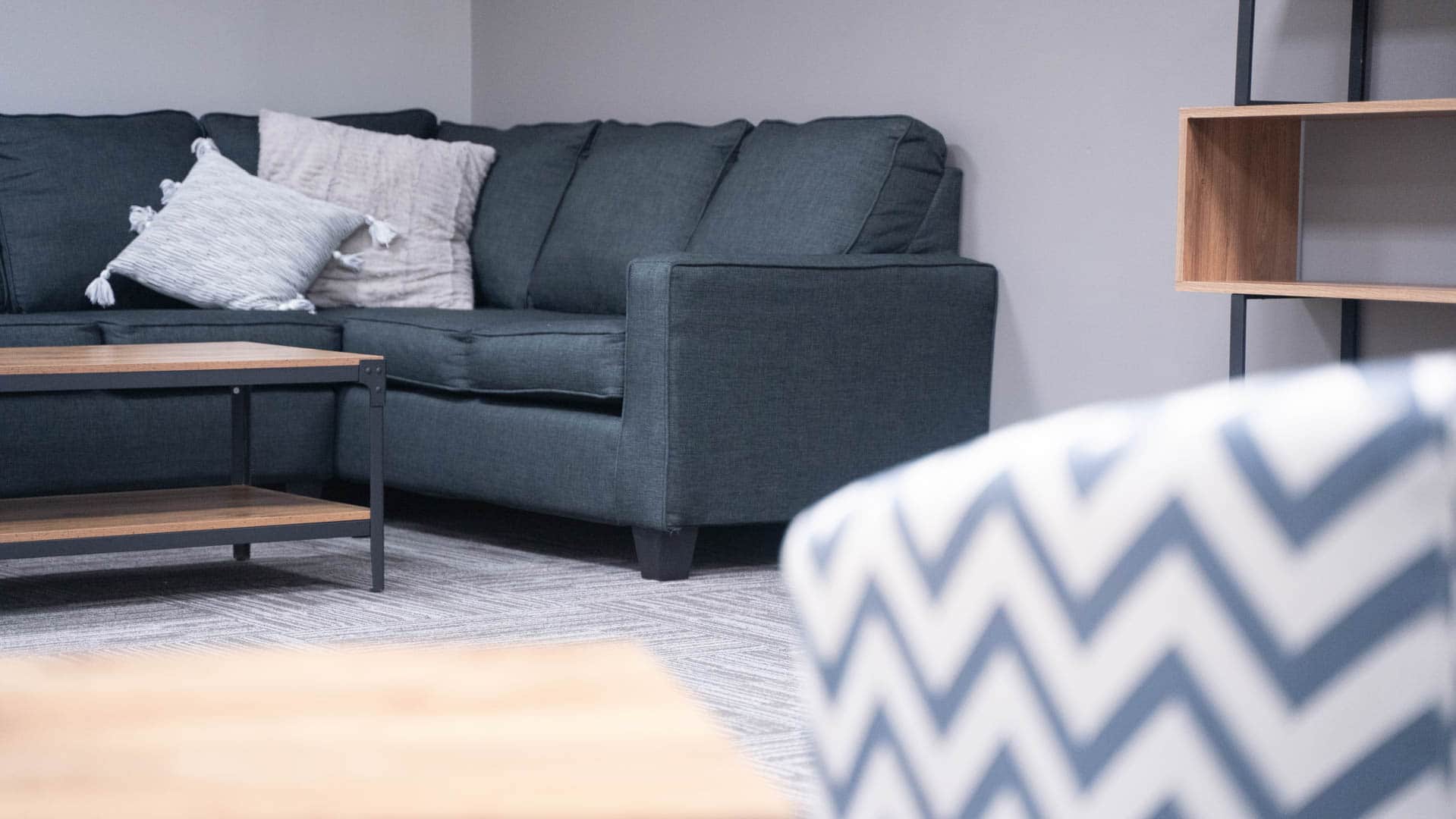 Intensive Outpatient
Your content goes here. Edit or remove this text inline or in the module Content settings. You can also style every aspect of this content in the module Design settings and even apply custom CSS to this text in the module Advanced settings.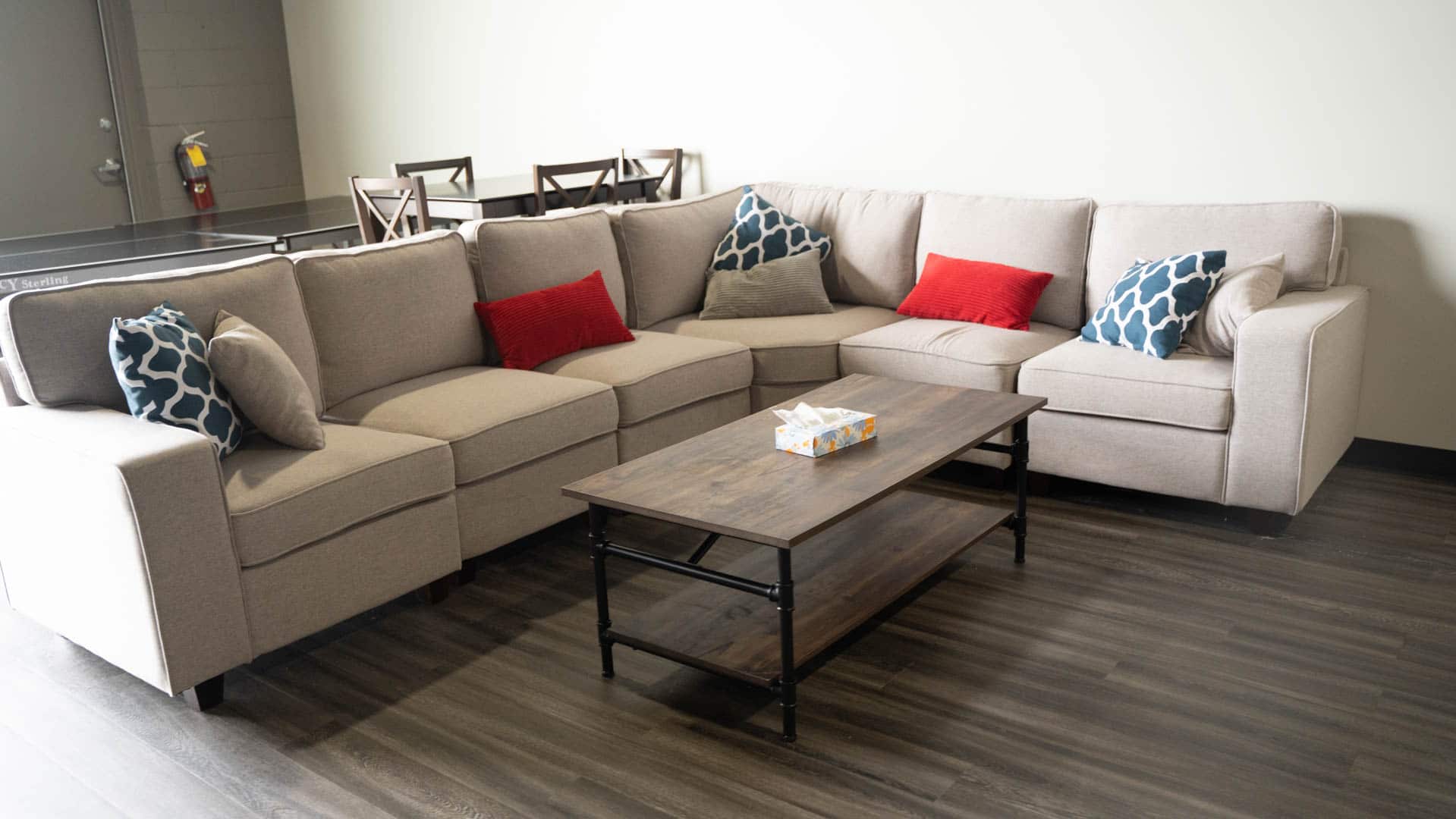 Outpatient Program
Your content goes here. Edit or remove this text inline or in the module Content settings. You can also style every aspect of this content in the module Design settings and even apply custom CSS to this text in the module Advanced settings.
WHY CHOOSE COUPLE REHAB PROGRAMS
What to Expect at a Couple's Addiction Rehab​
A couple's drug rehab will begin by giving you both an opportunity to detox and go through withdrawal. Going through this with medical supervision should help you feel as though you can focus on yourself, and not worry about your partner. Withdrawal is an uncomfortable process, so it's worth trying if, this can make it easier for you. 
Couples drug rehab centers will then have you begin your therapy programs. As mentioned above, you and your partner will be in different treatment groups so that you can focus on yourself. Inpatient rehab centers will provide you with a sense of structure and routine, including group therapy, individual therapy, psycho education groups, and alternative therapies. 
The hope that treatment programs have, is that by having a structure in treatment, you will begin seeing the benefits of having one. This would make you more likely to establish your own routine at home that includes activities that encourage a healthy lifestyle. 
By attending treatment simultaneously as your partner, you will have an opportunity to engage in couple's therapy. This can be a safe environment for you both to talk about aspects of your relationship that could be changed to encourage sobriety. This may include improving communication and setting healthy boundaries with each other. This would also be a great place to begin addressing unhealthy relationship patterns such as codependency and enabling.
Before you and your partner finish your rehab program, your addiction counselor will talk to you about your options for outpatient treatment and provide you with local recommendations. Continuing treatment can give you additional support that you need in early recovery, especially when you are in a relationship with someone who is navigating their own recovery. 
Evolve Indy is one of the couple's drug rehab facilities in Indianapolis, IN. We provide outpatient treatment options in Indiana and have representatives waiting to answer your call at (855)495-1063.
Insurance Can Help Pay for Treatment

Evolve Indy works with most major insurance providers to ensure the lowest out-of-pocket
costs when you enter treatment at our facility.
Fill out the form to get a free consultation.
One of our caring treatment advisors will
contact you as soon as possible.
Our Couple's Drug Rehab Center​​
Evolve Indy is an addiction treatment facility located in Indianapolis, IN. Our treatment program offers a wide array of treatment options. This would include a Partial Hospitalization Program (PHP), an Intensive Outpatient Program (IOP), Outpatient Treatment, and Family therapy. Because of our treatment options, we are able to provide you with a personalized treatment plan designed for you. We work with many individuals who have recently completed an inpatient drug and alcohol rehab program. 
Our PHP will range from 6 to 8 hours of treatment each day. The key difference between this program and inpatient rehab is that you get to go home at the end of the day. PHP programs can be a great transition for individuals leaving an inpatient rehab, and those who have a supportive home environment they can stay at.
Our IOP program is designed so that you will be in 15-25 hours of group therapy each week with an hour of individual therapy per week. The specific hour requirement of your program will be personalized to you and your needs. 
Our Outpatient Program includes both group and individual therapy. With outpatient treatment, you are able to continue receiving treatment for additional mental health concerns and meeting with our Physicians for your medication needs.
Our family program is designed to provide your loved ones with a better understanding of addiction and recovery and help them navigate changes that they will experience with your recovery. Family therapy focuses on the family as a unit which means that any unhealthy relationship patterns can be worked on as well.
At Evolve Indy, we can offer you sober housing. We recognize that a major barrier to recovery is having a safe, supportive, and sober environment to live in. Because of this, we see the importance of having this housing option for individuals who are actively engaged in one of our treatment programs. We will provide transportation to and from our treatment facility for those who choose to take advantage of this opportunity.
Addiction is a debilitating disease that can disrupt every aspect of your life. Because of this, it will take time, patience, and understanding for you to begin moving forward. At Evolve Indy, we recognize the work and dedication that is needed to be successful in early recovery. Our treatment programs are designed to be changed to meet your needs so that you have the tools necessary to be successful in your recovery.
If you find yourself looking for a couples rehab near me, keep Evolve Indy in mind. We are located in Indianapolis, IN, and can be reached at (855)495-1063. Our representatives are waiting to speak with you about how our program can support you today.
If you are in need of treatment and are seeking a way out of addiction, you should stop reading and call Evolve Indy. They will provide you with all the necessary tools to get you ready to become the best version of yourself all while staying in comfortable accommodations. The staff is top notch and the therapists are wonderful. Everyone will go out of their way to make sure you feel supported.
Evolve Indy is a true blessing.
For anyone needing help with substance abuse, if you are tired of living the way your living. If you want something different, a new way of living. This is the place for you. The therapy is wonderful. The staff is amazing. The group settings are great! The facilities are top of the line. This place will give you a very comfortable environment to change and to grow if that is what you seek. I would highly recommend Evolve Indy if you want to change your life. Take it from me and my own experience, this place can totally change your life and absolutely make you a better person. Put the work in with this program and you will be amazed.
I had a great time at Evolve. The people there truly care about you mentally, physically, and spiritually. I've dealt with health issues and they took me multiple times to doctors and specialists. The house is amazing. The Sunday outings are a great way to have some fun while in treatment. The classes are engaging and helps with underlying issues. I've been to other treatment centers and this one by far is dedicated to your success.
Evolve was seamless for me from living in a treatment facility -to- transitioning back to the real world. Their staff is experienced, knowledgeable and genuinely care. If you're willing to do yourself a favor by leaving your old life, give Evolve some serious thought.
I loved being here. I came from one 30 day treatment to this one. It helped me and my family really get thru some of the stuff we had been hiding and not dealing with it. We now have a better relationship and now I can have a opportunity to get my kids back home with me. Best decision I ever made was continuing my recovery with this place. Thank you for helping me.
This place has been a saving Grace for me. I came from inpatient to to Evolve and it was the perfect next step for me. I have gained so many skills and tips to help me along my journey. I would recommend this facility to any struggling addict or alcoholic.
Don't Let Addiction Win. Start Your Recovery, Now.