Dual Diagnosis Drug Treatment
Finding the right treatment for drug addiction can be daunting, but when a person is struggling with both addiction and mental health issues, it becomes even more complicated. This is where dual diagnosis drug treatment comes in, offering a specialized program that addresses both concerns simultaneously.
Dual Diagnosis is a term commonly used to describe treatment for individuals who struggle with two mental health disorders. More often than not, when professionals use the term dual diagnosis, they refer to a treatment designed to simultaneously address a mental health concern and a substance use disorder.
Unfortunately, it has become apparent that living with a dual diagnosis is quite common, and we see it more often than not in treatment centers. The Substance Abuse and Mental Health Services Administration estimates that one-third of all individuals living with a mental health disorder are also struggling with a substance use disorder. We typically see that drugs and alcohol exacerbate or worsen a person's mental health condition.
The National Institute on Drug Abuse (NIDA) estimates that 7.7 million adults in the United States are living with dual-diagnosis disorders. For some, the presence of a mental health disorder and substance use disorder occur at the same time. However, this is not always the case. It is also important to note that the two diagnoses do not have to be caused by each other. Several factors can contribute to the development of mental health concerns, including socioeconomic status, environment, and genetics.
NIDA estimates that less than half of the 7.7 million individuals living with a dual diagnosis receive any mental health treatment. Of those who do receive treatment, only 9.1% receive treatment for both their mental health disorder and their addiction.
Research has been able to pinpoint barriers that interfere with a person's ability to get treatment for their mental health concerns. The main barrier to treatment relates to access to care, specifically the ability to afford treatment. Other barriers include fear of being judged for their concerns, worry about being sent to a mental health hospital, feeling as though they are coping fine on their own, and the person not ready to get sober.
Dual Diagnosis For Long-Term Drug Treatment​
Before you begin looking for treatment options, it is important to know why you should be looking for dual-diagnosis treatment centers, in Indiana. For some, the struggle with mental health concerns and addiction are intertwined. As an example, some individuals use drugs or alcohol to cope with the symptoms associated with their mental health concerns. If this individual goes to rehab without mental health treatment, they will learn about a healthy recovery, but will likely not gain the skills needed to cope with the mental health symptoms they were initially struggling with. This could contribute to relapse when the person begins to struggle with their mental health. 
If someone receives treatment for their mental health concern and continues to use drugs and alcohol, their mental health progress will be stunted. Drugs and alcohol have a direct impact on our brains. Long-term misuse and abuse of drugs and alcohol can change the way our brain functions, directly impacting our thoughts and feelings. While a person's brain continues to work under the influence of drugs and alcohol, their brain will be continued being altered by drugs and alcohol. 
The best course of action for an individual who is struggling with a dual diagnosis is for them to receive treatment for both their addiction and mental health concerns at the same time. Dual diagnosis treatment centers in Indiana have their counselors work with you to see if there are any connections between your mental health struggles and your substance use. Being aware of any connection they have will help you develop an effective relapse-prevention strategy. 
If someone is looking to have the best chances at recovery, they will look for dual diagnosis treatment in Indiana. This may include specialized treatment options, additional group therapy, focused individualized therapy, and the use of psychotropic medications. Your counselors should explain to you the reasons for your treatment interventions, and the potential gains they could give you.
Drug Addiction Treatment Center in Indiana
Indiviuadlized & Customized Addiction Treatment Programs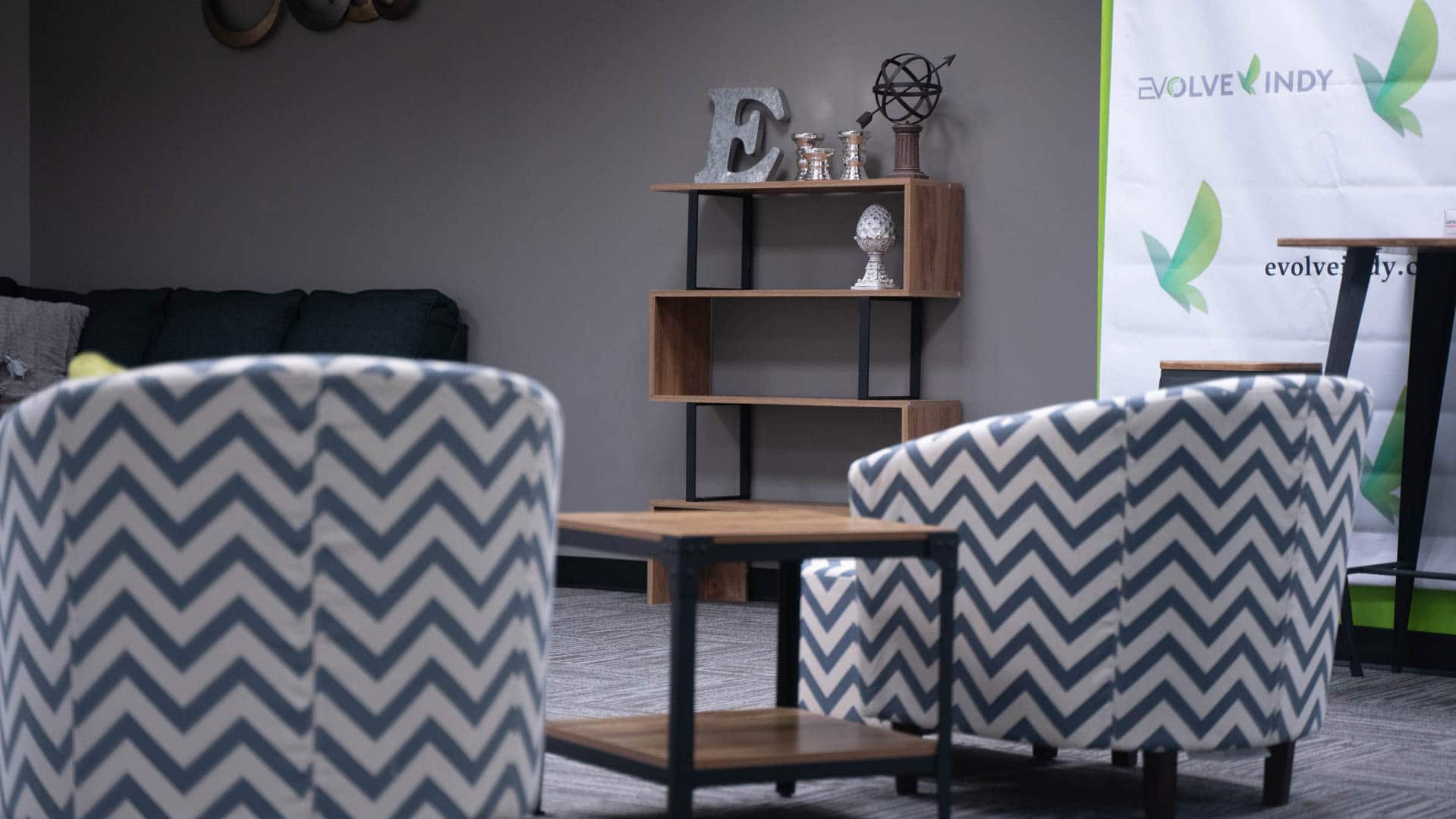 Partial Day Program
Your content goes here. Edit or remove this text inline or in the module Content settings. You can also style every aspect of this content in the module Design settings and even apply custom CSS to this text in the module Advanced settings.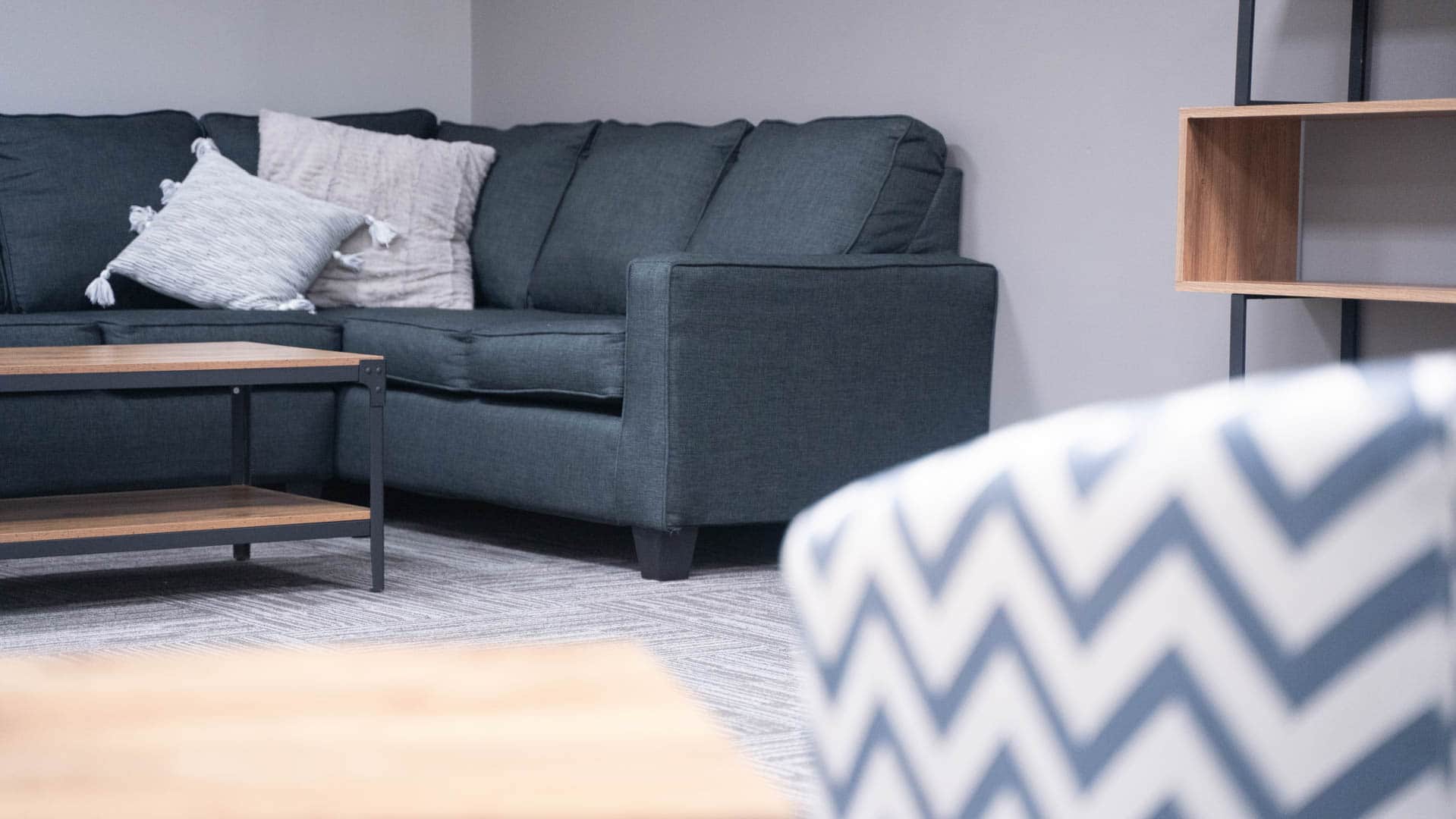 Intensive Outpatient
Your content goes here. Edit or remove this text inline or in the module Content settings. You can also style every aspect of this content in the module Design settings and even apply custom CSS to this text in the module Advanced settings.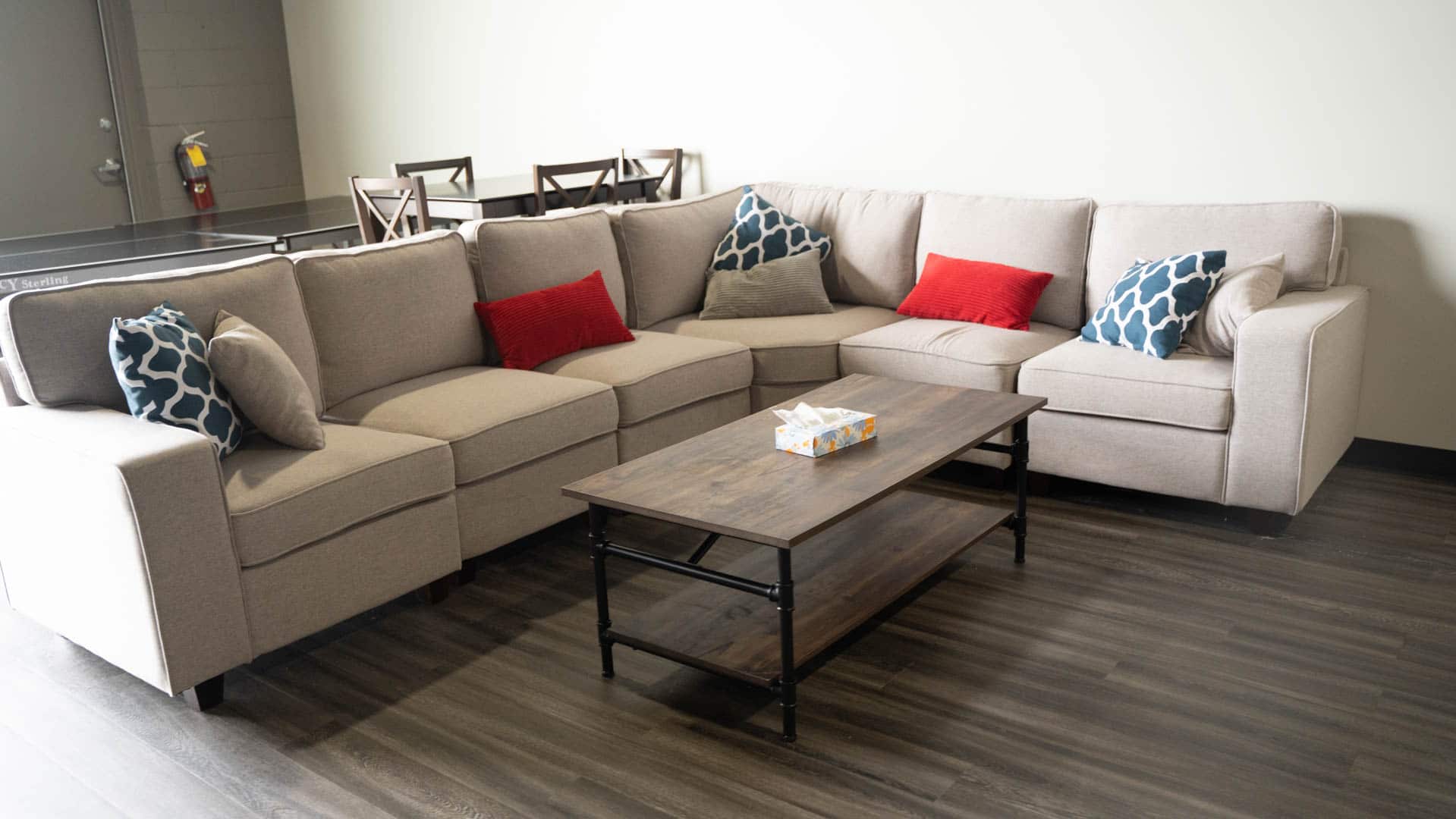 Outpatient Program
Your content goes here. Edit or remove this text inline or in the module Content settings. You can also style every aspect of this content in the module Design settings and even apply custom CSS to this text in the module Advanced settings.
What to Expect from a Dual Diagnosis Treatment Center in Indiana​
Dual Diagnosis treatment in Indiana will likely occur in an outpatient rehab treatment center. The initial focus when you come to the treatment center will be for you to detox from all substances. Common withdrawal symptoms from drugs and alcohol include nausea, vomiting, sleep changes, and irritability. All of these symptoms would make it difficult for you to be engaged in your treatment. Because of this, most individuals are recommended to go through a detox program. Detox programs allow your body to process the remaining substance in your body and go through the withdrawal process. While you are in the detox program, you may be asked to attend educational groups or meetings to help you gain a better understanding of addiction.
After you have completed a detox program, you would begin attending the treatment program, depending on your needs. Individuals who have a dual diagnosis will likely have a personalized treatment plan that addresses their mental health concerns. Treatment programs can offer specialized group sessions related to mental health, such as gender-specific struggles, PTSD, and trauma. There may be an increase in the number of individual sessions that you are given with a counselor. One-on-one time with a therapist allows you to focus on things that you may not have the opportunity to discuss in a group setting. 
Before you leave treatment, you will work with a counselor to develop a relapse prevention plan. This plan will be tailored to your specific triggers and challenges that may arise when you return home. You should have a plan for coping with these challenges and triggers and a list of healthy, supportive individuals who you are able to reach out to for help.
Insurance Can Help Pay for Treatment

Evolve Indy works with most major insurance providers to ensure the lowest out-of-pocket
costs when you enter treatment at our facility.
Fill out the form to get a free consultation.
One of our caring treatment advisors will
contact you as soon as possible.
Our Inpatient Dual Diagnosis Treatment Center in Indiana​
Located in Indianapolis, IN, you will find our dual diagnosis treatment center, Evolve Indy. We provide several different levels of care for addiction treatment ranging from a Partial Hospitalization Program, Intensive Outpatient Program, Outpatient Treatment, and Family programming. We also have a sober living community for those who are looking for a healthier home environment while in recovery.
Our Intensive Outpatient treatment program in Indianapolis will include a minimum of 15 hours of group therapy per week with one hour of individual therapy. Your treatment schedule will be specific to your treatment needs. 
Outpatient treatment provides traditional and alternative therapies to ensure you are receiving the care you need. Outpatient therapy allows you to maintain your responsibilities with work, school, and your family while providing addiction treatment.
We believe that every individual has their own needs in recovery, so we will work with you to find what yours are. You would be able to transition among our different treatment programs seamlessly to continue in treatment in the beginning stages of your recovery. Most individuals who come to Evolve Indy have recently completed an inpatient program and are looking for continued treatment when they return home. Having a safe, supportive, and sober home environment can have a significant impact on your recovery. 
If you have questions about our addiction treatment services, please call us at (855)495-1063, and a representative can answer your questions about our mental health health and addiction treatment programs in Indiana. Our experienced staff and exceptional programming will help you move forward in your recovery journey.
If you are in need of treatment and are seeking a way out of addiction, you should stop reading and call Evolve Indy. They will provide you with all the necessary tools to get you ready to become the best version of yourself all while staying in comfortable accommodations. The staff is top notch and the therapists are wonderful. Everyone will go out of their way to make sure you feel supported.
Evolve Indy is a true blessing.
For anyone needing help with substance abuse, if you are tired of living the way your living. If you want something different, a new way of living. This is the place for you. The therapy is wonderful. The staff is amazing. The group settings are great! The facilities are top of the line. This place will give you a very comfortable environment to change and to grow if that is what you seek. I would highly recommend Evolve Indy if you want to change your life. Take it from me and my own experience, this place can totally change your life and absolutely make you a better person. Put the work in with this program and you will be amazed.
I had a great time at Evolve. The people there truly care about you mentally, physically, and spiritually. I've dealt with health issues and they took me multiple times to doctors and specialists. The house is amazing. The Sunday outings are a great way to have some fun while in treatment. The classes are engaging and helps with underlying issues. I've been to other treatment centers and this one by far is dedicated to your success.
Evolve was seamless for me from living in a treatment facility -to- transitioning back to the real world. Their staff is experienced, knowledgeable and genuinely care. If you're willing to do yourself a favor by leaving your old life, give Evolve some serious thought.
I loved being here. I came from one 30 day treatment to this one. It helped me and my family really get thru some of the stuff we had been hiding and not dealing with it. We now have a better relationship and now I can have a opportunity to get my kids back home with me. Best decision I ever made was continuing my recovery with this place. Thank you for helping me.
This place has been a saving Grace for me. I came from inpatient to to Evolve and it was the perfect next step for me. I have gained so many skills and tips to help me along my journey. I would recommend this facility to any struggling addict or alcoholic.
Evolve Can Help You On Your Path to Recovery From Heroin
Long-term heroin use can lead to severe physical and psychological consequences. The safest and most effective way to overcome a heroin addiction is to seek help from a heroin treatment center in Indiana. At Evolve, skilled medical and mental health treatment professionals will work with you to design a unique and individualized treatment plan that helps you overcome heroin addiction.
We understand that seeking help away from home to quit heroin is not easy, but it is a vital step on your journey to recovery and lasting sobriety. Attempting to quit heroin without the help of professional detox is often more complex and less successful. For most, the effects of heroin addiction are so strong that attempting to withdraw "cold turkey" often leads to relapse, and it becomes impossible to adequately manage the severity of withdrawal symptoms without assistance.
At our Indiana heroin rehab, we offer a full range of comprehensive, evidence-based treatment options to help you meet your treatment goals. Our providers will help you through all stages of your recovery journey, beginning with detox, followed by therapy and aftercare planning. We are here to help you achieve and maintain lasting sobriety. Contact our admissions team today at our Indiana heroin treatment center to learn more about how our programs can help you get and stay sober.
Don't Let Addiction Win. Start Your Recovery, Now.