Depression Treatment At Our Drug Rehab Center​
At Evolve Indy, we understand that depression can be overwhelming and debilitating. That's why we offer a range of treatment options that are tailored to each client's unique needs and goals. Our team of experienced professionals is dedicated to helping clients overcome their depression and gain the skills and tools they need to live happy, fulfilling lives.
Depression Within Our Community​
Major Depression is a common mental health concern among adults in the United States. Depression can significantly impact someone's life and their ability to manage their responsibilities. The National Institute on Mental Health estimates that 21 million American adults experience at least one major depressive episode in their lifetime. This is approximately 8.4% of adults in the United States. 
While Major Depressive Disorder is what most of us think of when we think of depression, the reality is that an entire group of disorders fall into the Depressive Disorders category. This includes Disruptive Mood Dysregulation Disorder, Persistent Depressive Disorder, and Premenstrual Dysphoric Disorder.
Individuals who struggle with Major Depressive Disorder may find themselves having a depressed mood more often than not, and losing interest in enjoyable activities and hobbies. They may have changes to their appetite, which has led to unintended weight loss or gain. Other common symptoms include fatigue, sleep changes, poor concentration, and thoughts about death or suicide. 
Suicidal ideation is a symptom of severe depression that needs to be better understood. Having passing thoughts about death is actually a normal experience for most people. Just because we have these thoughts does not mean that we want to die. When we begin to notice our thoughts shifting to constantly thinking of death, or even developing a plan for our own death, that is when we become concerned for a person's safety. Suicidal thoughts are a symptom that your doctor or mental health counselor would want to monitor. 
When to Get Help for Depression
Research from the National Institute of Mental Health estimates that approximately 66% of American adults who were struggling with a major depressive episode in 2020 were able to receive mental health treatment. An estimated 71% of individuals with severe symptoms were able to get help for their symptoms.
If you struggle with depressive symptoms and are noticing that they are hurting your ability to take care of yourself, you should speak to a professional about your experience. This can include having concerns with personal hygiene, not maintaining a healthy diet and exercise routine, not being able to concentrate at work or school, or withdrawing from social engagements.
Suicidal thoughts are something that you should discuss with a health care professional. Even if your current thoughts do not pose a risk to your safety, they should be monitored by a health care professional. Suicidal thoughts can quickly progress into developing a plan and attempting suicide if left untreated. Some individuals may worry that if they talk to a health care provider about their suicidal thoughts, they will be hospitalized.
Mental health professionals do not aim to have struggling individuals hospitalized against their will. However, if it is necessary for your safety, professionals will take that step. Counselors and Therapists try to work with you to understand why they are concerned about your safety and look for the benefits that you could get from a mental health and depression treatment center in Indiana. This could include beginning a new medication regimen and staying in a safe environment for a short period of time. The overall goal of professionals is to help you stay safe.
Another concern to be mindful of would be the use of alcohol and drugs to cope with depressive symptoms. The most common mental health struggle found among individuals struggling with a substance use disorder is depression. Alcohol and drugs can be used in an attempt to cope or cover up symptoms associated with depression. The reality is that the use of drugs as a coping skill only worsens a person's struggle with depression.
For these individuals, it is important to receive treatment for both concerns in order to have healthy sobriety. Leaving mental health symptoms untreated can leave a person vulnerable to relapse when they begin to experience their depressive symptoms. A person will not be able to fully treat their depression while substances are altering their brain functioning. That is why simultaneous dual diagnosis treatment is necessary for anyone facing substance abuse and mental health disorders.
Drug Addiction Treatment Center in Indiana
Indiviuadlized & Customized Addiction Treatment Programs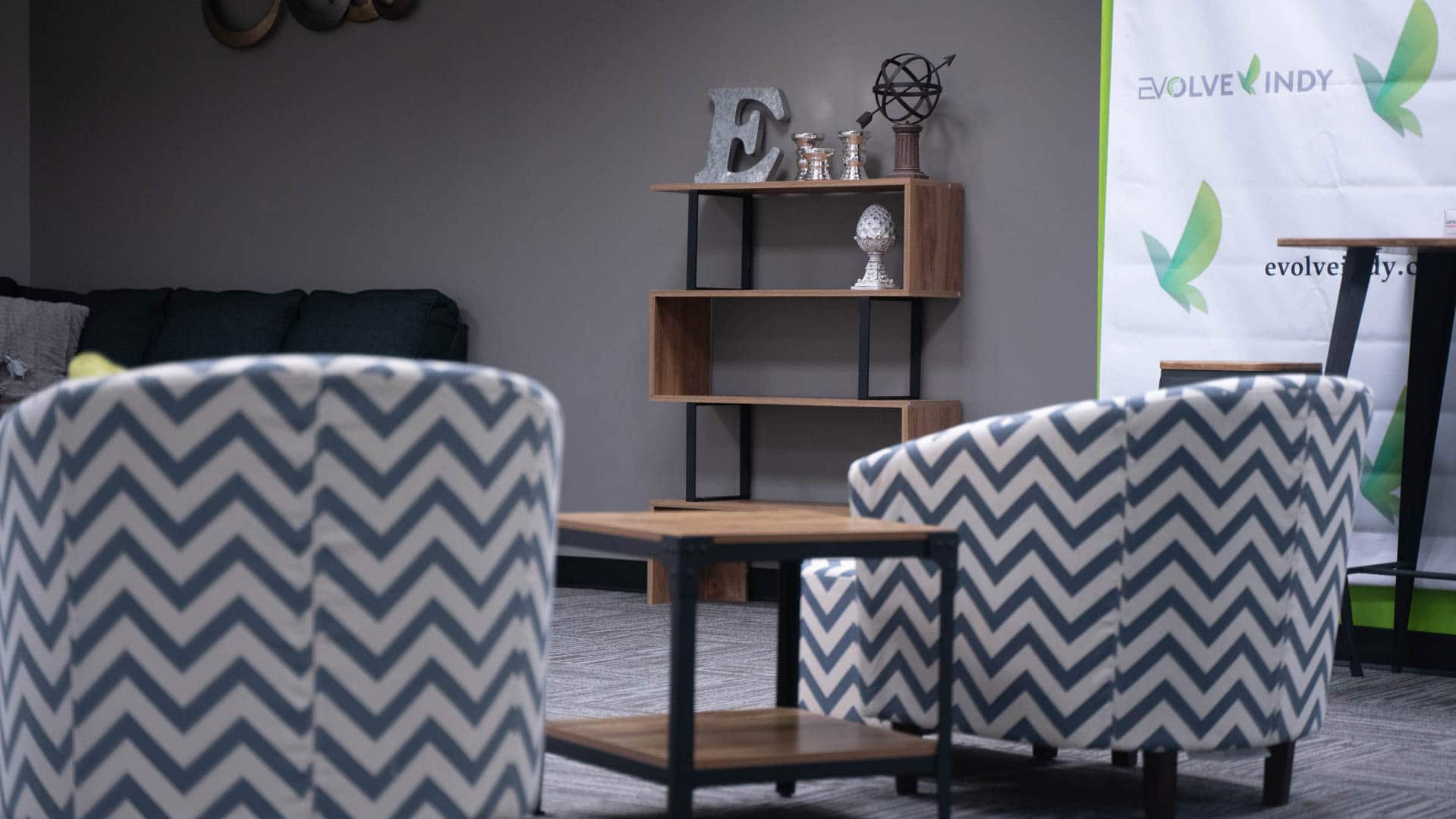 Partial Day Program
Your content goes here. Edit or remove this text inline or in the module Content settings. You can also style every aspect of this content in the module Design settings and even apply custom CSS to this text in the module Advanced settings.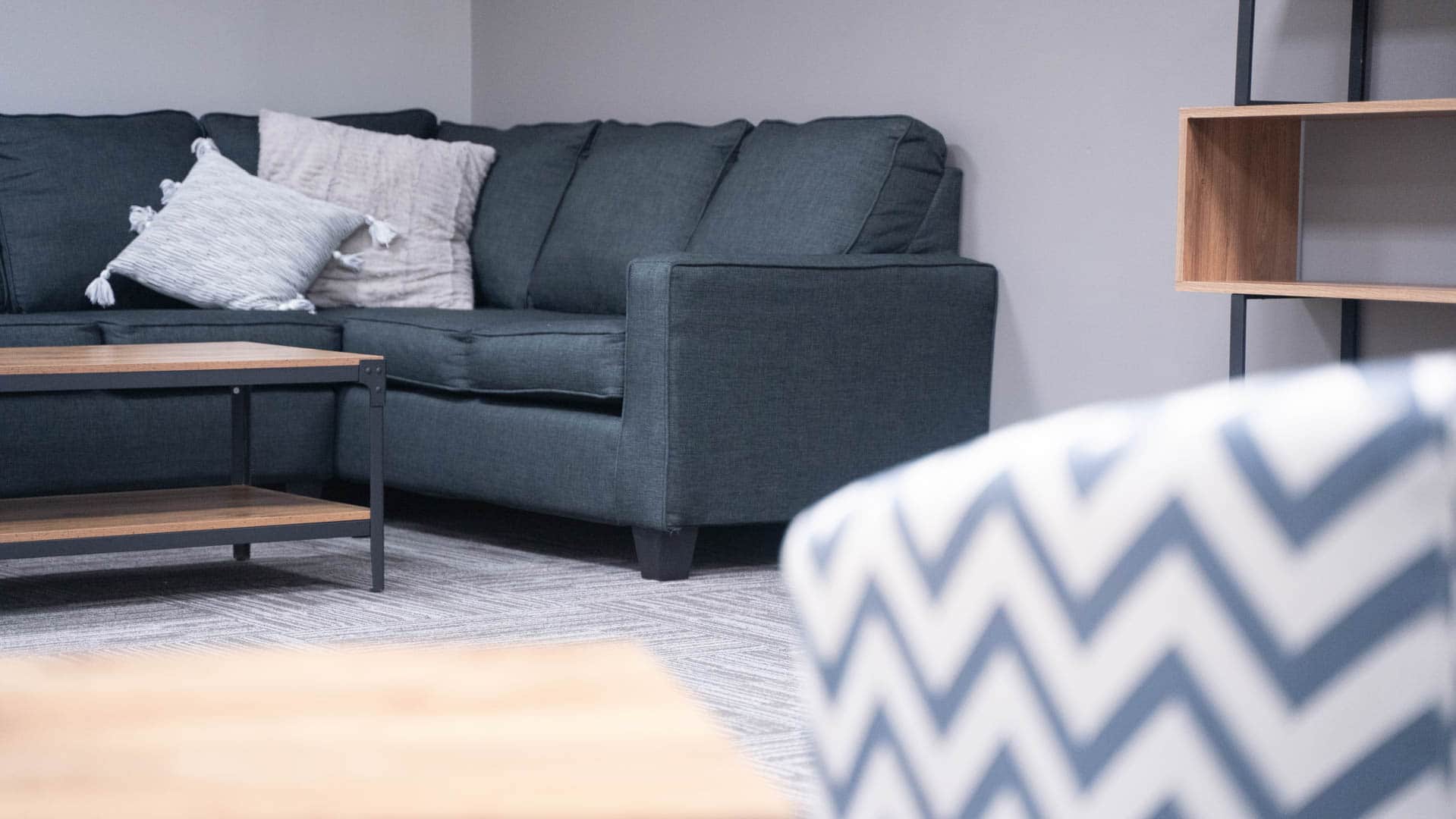 Intensive Outpatient
Your content goes here. Edit or remove this text inline or in the module Content settings. You can also style every aspect of this content in the module Design settings and even apply custom CSS to this text in the module Advanced settings.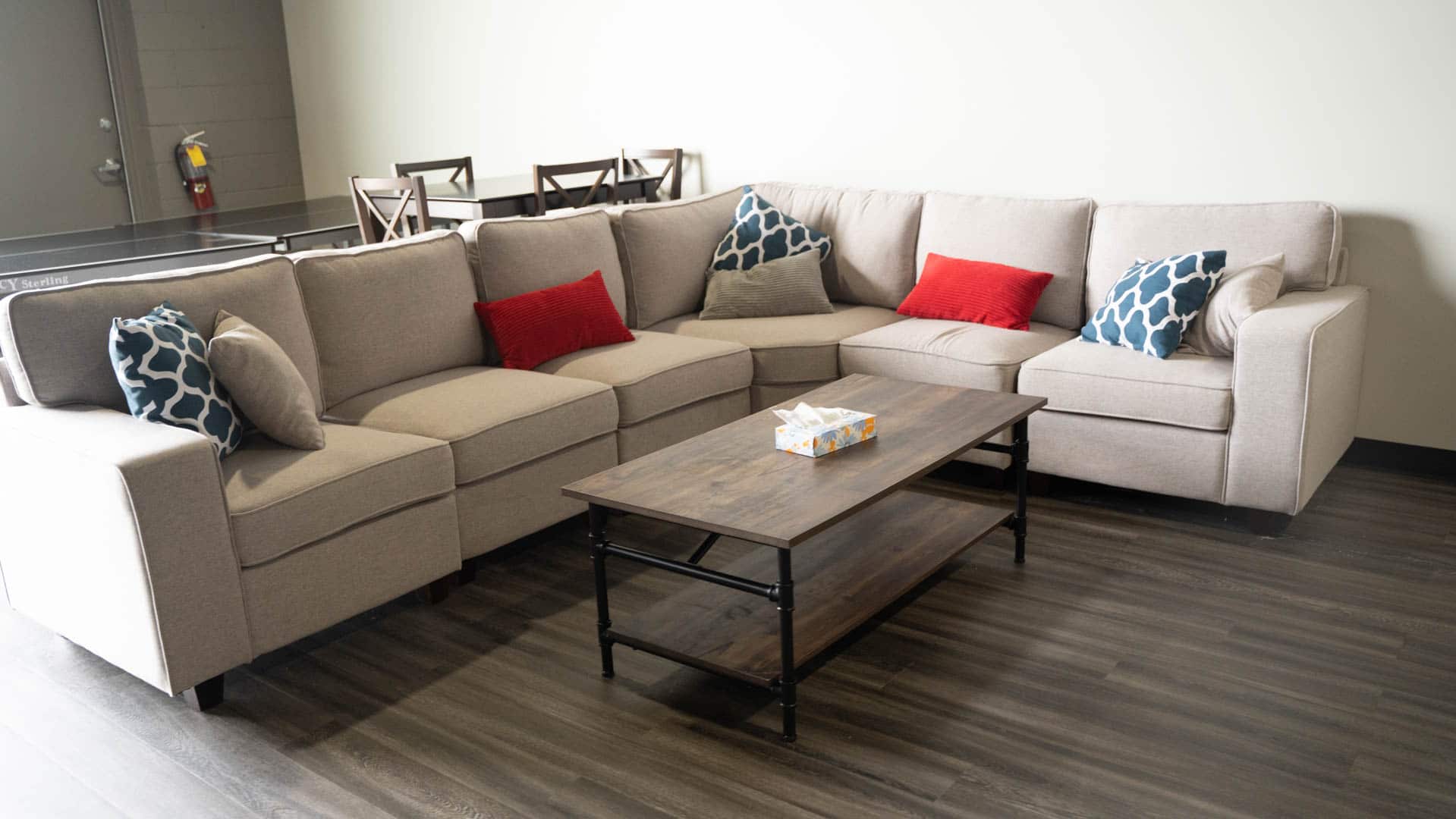 Outpatient Program
Your content goes here. Edit or remove this text inline or in the module Content settings. You can also style every aspect of this content in the module Design settings and even apply custom CSS to this text in the module Advanced settings.
What to Expect in a Depression Treatment Center in Indiana
Depression treatment centers in Indiana typically recommend the use of therapy and medications for depression treatment. This combination has been proven to be the most effective in treating depression. Outpatient treatment centers in Indiana will likely have a similar approach to their treatment program. 
There are a variety of medications that are known to be effective for treating depression. This would include SSRIs, SNRIs, atypical antidepressants, Tricyclic antidepressants, and MAOIs. Any medication prescribed for depression must be taken as prescribed. Depression medication should not be stopped or decreased without the recommendation of a physician. 
Psychotherapy for depression is typically offered on an individual basis. However, in an inpatient setting, you may find the use of group sessions in depression treatment. Family Therapy and Couples Therapy can also be used. Research has shown that Cognitive Therapy, Behavioral Therapy, Cognitive-Behavioral Therapy, Dialectical Behavioral Therapy, Psychodynamic Therapy, and Interpersonal Therapy.
Insurance Can Help Pay for Treatment

Evolve Indy works with most major insurance providers to ensure the lowest out-of-pocket
costs when you enter treatment at our facility.
Fill out the form to get a free consultation.
One of our caring treatment advisors will
contact you as soon as possible.
Depression Treatment At Our Drug Rehab Center​
Evolve Indy is located south of Indianapolis, IN, and provides addiction treatment in Indianapolis and the surrounding area. Each program is designed with its own unique features to treat addiction.
We work with individuals who struggle with alcohol, opioids, cocaine, and heroin use. We are trained and experienced to provide additional programming to address a variety of mental health concerns, including depression. We offer groups for men, women, professionals, and members of the LGBTQ+ community.
We know that depression is the most common mental health struggle found with addiction. If you are struggling with depression and addiction, we would be able to treat both of these struggles. We can provide depression treatment within all of our different addiction treatment programs.
Partial Hospitalization Programs (PHP) are designed for you to attend treatment for 6 to 8 hours each day and return home after you're done with programming for the day. We use group and individual therapy in our PHP program. This program is designed for individuals who have a safe and supportive home environment. We offer community housing for those who do not have a healthy home environment for those who are active in their treatment with us.
Our Outpatient Programs and Intensive Outpatient Program (IOP) are often recommended for those who have completed an inpatient rehab program or for those who have a mild use disorder. With our Outpatient programs, you will be in group therapy each week with an hour of individual therapy per week. Your treatment schedule will be dependent on your specific treatment needs. We will work with you to try and find a treatment schedule that will work with your responsibilities. Individuals in our IOP are also invited to use our community housing option if they are in need of a healthy environment.
If you find yourself having questions about the services offered at Evolve Indy in Indianapolis, please call us at (855)495-1063, and a representative will discuss how we can help you today. Our staff and exceptional programming will help you feel confident about moving forward in your recovery journey.
If you are in need of treatment and are seeking a way out of addiction, you should stop reading and call Evolve Indy. They will provide you with all the necessary tools to get you ready to become the best version of yourself all while staying in comfortable accommodations. The staff is top notch and the therapists are wonderful. Everyone will go out of their way to make sure you feel supported.
Evolve Indy is a true blessing.
For anyone needing help with substance abuse, if you are tired of living the way your living. If you want something different, a new way of living. This is the place for you. The therapy is wonderful. The staff is amazing. The group settings are great! The facilities are top of the line. This place will give you a very comfortable environment to change and to grow if that is what you seek. I would highly recommend Evolve Indy if you want to change your life. Take it from me and my own experience, this place can totally change your life and absolutely make you a better person. Put the work in with this program and you will be amazed.
I had a great time at Evolve. The people there truly care about you mentally, physically, and spiritually. I've dealt with health issues and they took me multiple times to doctors and specialists. The house is amazing. The Sunday outings are a great way to have some fun while in treatment. The classes are engaging and helps with underlying issues. I've been to other treatment centers and this one by far is dedicated to your success.
Evolve was seamless for me from living in a treatment facility -to- transitioning back to the real world. Their staff is experienced, knowledgeable and genuinely care. If you're willing to do yourself a favor by leaving your old life, give Evolve some serious thought.
I loved being here. I came from one 30 day treatment to this one. It helped me and my family really get thru some of the stuff we had been hiding and not dealing with it. We now have a better relationship and now I can have a opportunity to get my kids back home with me. Best decision I ever made was continuing my recovery with this place. Thank you for helping me.
This place has been a saving Grace for me. I came from inpatient to to Evolve and it was the perfect next step for me. I have gained so many skills and tips to help me along my journey. I would recommend this facility to any struggling addict or alcoholic.
Evolve Can Help You On Your Path to Recovery From Heroin
Long-term heroin use can lead to severe physical and psychological consequences. The safest and most effective way to overcome a heroin addiction is to seek help from a heroin treatment center in Indiana. At Evolve, skilled medical and mental health treatment professionals will work with you to design a unique and individualized treatment plan that helps you overcome heroin addiction.
We understand that seeking help away from home to quit heroin is not easy, but it is a vital step on your journey to recovery and lasting sobriety. Attempting to quit heroin without the help of professional detox is often more complex and less successful. For most, the effects of heroin addiction are so strong that attempting to withdraw "cold turkey" often leads to relapse, and it becomes impossible to adequately manage the severity of withdrawal symptoms without assistance.
At our Indiana heroin rehab, we offer a full range of comprehensive, evidence-based treatment options to help you meet your treatment goals. Our providers will help you through all stages of your recovery journey, beginning with detox, followed by therapy and aftercare planning. We are here to help you achieve and maintain lasting sobriety. Contact our admissions team today at our Indiana heroin treatment center to learn more about how our programs can help you get and stay sober.
Don't Let Addiction Win. Start Your Recovery, Now.